Published: May 14, 2020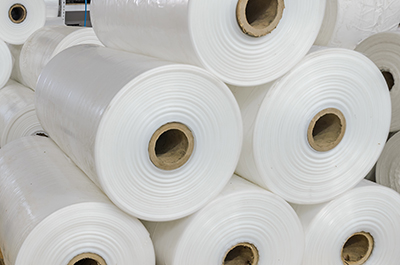 Best Practices for Continuous Improvement in the Labeling Process
By Craig Black, Business Development Manager, RRD Label Solutions
Labeling productivity is rarely the first target for continuous improvement in manufacturing, so the potential incentives and savings can fly under the radar of many companies. In reality, the labeling process provides ample opportunity for streamlining operations and improving efficiency.
Engineers across the manufacturing industry experience many of the same hurdles when seeking to increase productivity. The production of products that require multiple labels and product variations can complicate an operation. Additionally, a lack of automation, use of manual application, and multiple touch points are all factors that can create inefficiencies. A limited understanding of the label application process—and little feedback from operators on application challenges—can stifle problem solving and leave companies vulnerable to mistakes. Finally, the labels themselves can be barriers to optimization. Many are designed primarily for function, with minimal attention to opportunities for efficiency in the labeling process.
To overcome these downstream challenges, engineers must take stock of several factors to identify opportunities for productivity enhancements and implement best practices related to automation, design and streamlining label management within the supply chain.
Consider Purpose and Placement
Regardless of specific improvement goals, engineers should keep the intended purpose of the label top of mind. Is the label for decoration, instruction, or safety? Does it present static information, variable data, or a combination of both? With a clear understanding of the label's purpose and properties, engineers and process managers can better identify areas for improvement.
A good starting point is to evaluate label placement and whether the label application is manual, semi-automatic, or automatic. Each method provides different opportunities for enhancement. Manufacturing engineers can also consider the constraints and limitations of the current labeling process to determine and implement the best production-optimizing resources.
Design Around Process
Next, engineers should look to improve the initial design of labels and ways the design contributes to the overall efficiency of the labeling process.
In the new product design stage, labels are often created by cutting and pasting previous designs as the last step in the bill of materials. However, quick designs may not always be the most efficient in the long run. Taking extra time to rethink productivity goals during the label design stage may help improve production later. For example, labels can be finished on rolls for quicker removal. Engineers can also convert preprinted labels on the production floor to print-on-demand: blank labels that are printed by thermal printers at the point of application. This type of conversion reduces SKU count, handling and inventory costs in addition to increasing the amount of valuable data on the labels. It also allows for barcoding, QR codes and other security features that can help support both the supply chain and the customer experience.
Automate and Evaluate
The global automatic labeling equipment market size is expected to reach $2.8 billion by 2025, rising at a market growth of 5.2 percent per year from 2019 to 2025.[1] This market is fueled by growing demand for packaging machinery, automated labeling solutions and high speed and high quality labeling technologies. However, technology alone will not solve production problems—it has to be utilized effectively. Engineers can leverage the data collection capabilities of automated solutions to periodically evaluate labeling applications and drive continuous improvement.
Engineers can also evaluate workflow data from the manufacturing floor and test variations in output and assembly speed to understand where adjustments can streamline output. These changes can come about from considerations to production volume and rate, as well as the time required for label application, product packaging and shipping. Ultimately, the data builds a foundation for the labeling process and improves client-company communication.
Frequent evaluations will allow companies to identify efficiency improvements—such as placement jigs or guides—for faster, more accurate label placement. Engineers should also consider whether they are using manual labor in an area where automation can improve both the quality and output. Then they can consider accessing capital for automation such as semi-automatic dispensers or high-speed label applicators. Most engineers report a positive return on investment on automated or semi-automated labeling machinery.
Streamline with Label Kits
Integrated label kits simplify inventory by creating sets of two or more labels together on the same sheet or roll. Label kits effectively reduce part numbers, eliminate touch points, and provide quality control. Label kits can provide color and material consistency and aid in application efficiency. Engineers can design kits for assembly-line labeling or for finishing areas where all labels are applied at the same time. Label kits are particularly valuable in situations where product liability concerns or government regulations require that all labels must be placed on a product.
Don't Go It Alone
While every labeling process is unique, these basic considerations can help engineers begin improving efficiencies and reaching productivity goals. In the ever-changing manufacturing industry with advancing technologies, one competitive edge is to continuously learn and improve. Engineers can turn to a labeling partner to stay ahead of the latest trends and technologies.
About RRD
RRD is a leading global provider of multichannel business communications services and marketing solutions. With more than 50,000 clients and 39,500 employees across 34 countries, RRD offers the industry's most comprehensive offering of solutions designed to help companies—from Main Street to Wall Street—optimize customer engagement and streamline business operations across the complete customer journey. For more information, visit www.rrd.com.
[1] https://www.bloomberg.com/press-releases/2019-07-17/automatic-labeling-machine-market-to-reach-a-market-size-of-2-8-billion-by-2025-kbv-research