Published: May 06, 2020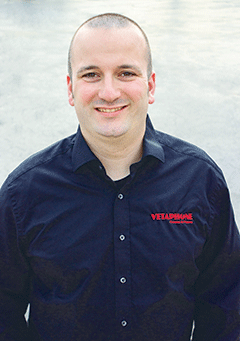 International manufacturer of surface treatment technology, Vetaphone, has added Eric Hopfensperger to its North American technical support team. Based in the U.S., and working from the company's office in Chicago, he will be responsible for field support to existing Vetaphone users across the country.
"Eric brings us many years of international experience in the printing and converting industries of America, Europe and Asia," said Vice President Technical Sales, Kevin McKell. "His expertise makes him a highly valued member of our team and highlights our ongoing commitment to grow the Vetaphone business in the U.S."
Acknowledging his new role, Hopfensperger commented: "I am very excited to join the amazing Vetaphone team. I look forward to being a part of their growth and expansion in the American market."
For more information, visit www.vetaphone.com.