Published: April 28, 2020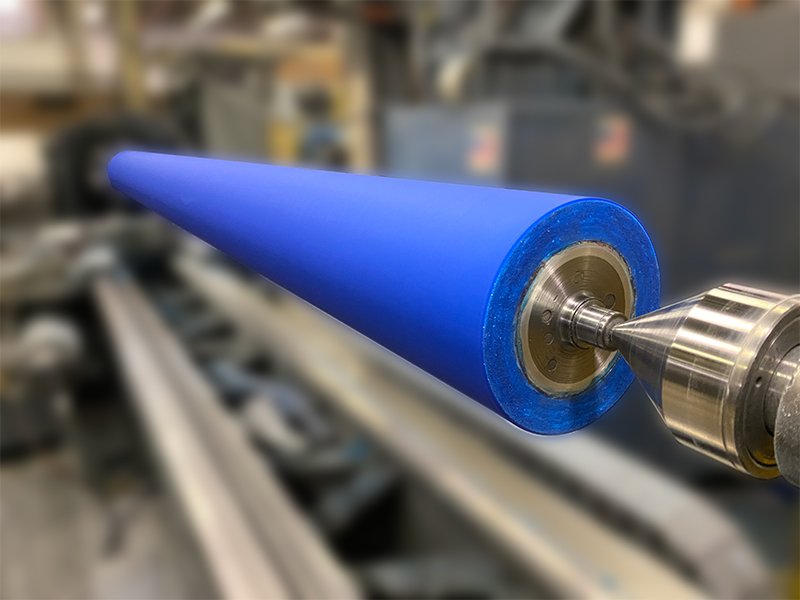 As the only solutions provider with all capabilities in-house, American Roller is proud to be a trusted and dependable supplier of custom cores, high-release coatings, and durable coverings. Our dedicated in-house team of engineers, research scientists, and technical field experts partner with our customers to provide comprehensive expertise, convenience, and solutions that optimize production processes.
Founded in 1938 and based in Union Grove, WI, American Roller has multiple facilities spread throughout the United States, China, and several licensees located globally. This global network drives multiple levels of availability with local plants, integrated transportation, and a national sales and customer service team.
Globally Networked Resources
Our globally networked strategies drive multiple levels of availability with local plants, integrated transportation, and national sales and customer service professionals. Our staff is organized in teams dedicated to our customers to ensure your experience is seamless regardless of product or plant. With locations strategically placed throughout the U.S, a plant in China, and 8 globally located licensee locations, we've got you covered regardless of where you are located.
Roller Services
We differentiate ourselves by anticipating market needs and developing state-of-the-art engineered solutions that help our customers stay at the forefront of their industries. Our services are continuously expanding to provide a more comprehensive experience, personalized solutions, and superior services. While our services are always evolving, our "core" services include our on-site coatings, reverse engineering, various finishing options, and journal/shaft/core body repair.
Our engineers work with you from start to finish ensuring every part of your new or repaired roller is spec'd out to your production needs. In addition, all tight tolerance work is measured with laser profiles, which can be measured down to the .0001" increment, to ensure accuracy over the entire length of the core body. When a roller or part is too large to send in for re-coating services, like a winder or reel drum, our on-site coating team can come directly to your facility. Thus reducing your machine downtime by re-coating your rolls without needing to remove them from machinery.
Core Fabrication
Industrial cores and bases are manufactured in-house with the capability to apply all material types. Our experienced team of engineers is available for design and CAD Drawing assistance. Whether you need a new live/dead shaft, idler, bowed, heat transfer, and more, we can engineer a solution for your unique application. Thermalon, our patented electric heat transfer rolls are a cost-effective advantage over oil, water, or steam heat-generating systems found in many converting operations.
Roller Coatings
Plasma Coatings was developed as a unique dual-coating system that offers the wear and abuse resistance of thermal spray materials such as Tungsten Carbide with high release polymers like Teflon. Our expertise with polymer materials is gained from decades of providing the highest quality and most extensive selection of polymers. Our field engineers will evaluate your application to provide a solution and conduct lab testing with your product or with you to field test coatings to determine the perfect coating for your specific application.
Roller Coverings
All surface enhancement coverings are manufactured in-house giving users the best solution by balancing the engineering trade-offs of each covering type. Arcomax is the name brand for our all-encompassing polymer family of roller coverings. We provide standard compounds as well as blended and specialty formulated versions of standard polymer families. In addition to providing standard and customized compounds, American Roller also provides a variety of specialty covering options; Arcostretcher and Pegasus to name a few. The American Roller Arcostretcher is an all-purpose elastomeric grooved roller designed to remove wrinkles from paper, film, and foil without web distortion. And our Pegasus line of rollers provides a dual-layer compression roll with an abrasion-resistant outer cover for converting, corrugated, and printing industries.
The manufacturers we serve come from a wide variety of industries and market segments. We want to help you advance your manufacturing processes with our proven solutions regardless of which industry you are in.
American Roller
262.878.8665