Published: April 23, 2020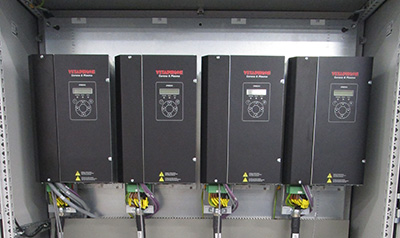 According to Frank Eisby, CEO of Vetaphone, the pioneers of surface treatment technology: "Production uptime is what we're all about – it defines our business and is part of our DNA."

A bold statement some might think, but for the company that has more accumulated expertise on this subject than any other on the planet, it displays the confidence Eisby has in his firm's ability to meet any change in demand that the market throws up.
To highlight the company's lateral thinking approach, he cites a typical solution the company offers to customers who require high power Corona treatment. "If a customer's requirement is for 30kW we will offer to supply him with four modular-built 10kW units as an interlinked system. This system gives greater flexibility and has an automatic built-in reserve of power should a problem be incurred with any of the power units, or there is a future need for more than 30kW of power."
Another benefit is that it allows the user to operate the corona system at less than maximum capacity full time, where electrical losses might be highest, and acts as a security buffer zone for critical situations, which Eisby compares with computer redundancy systems, or hospitals, where any downtime is costly and possibly life-threatening.
"You have only to calculate the enormous cost of a stoppage on one of today's high speed production lines to realize how important it is not to skimp on ancillary equipment," he said, adding, "It's the way in which manufacturing has evolved – and with our knowhow as market leader we can help our customers stay ahead of their competition."
For more information, visit www.vetaphone.com.