Published: April 21, 2020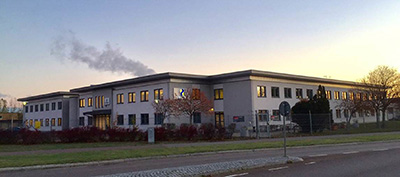 Scandstick has replaced its customized ERP/MES solution with a standard ERP integrated with Greycon's industry-specific solutions. The installation went live at the beginning of December 2019 with Greycon implementing its scheduling, planning and production systems, opt-Studio and GreyconMill, across Scandstick's facilities in Höganäs, Sweden; Aalst, Belgium; Celje, Slovenia and Pruszków, Poland. The solution is closely integrated with the latest version of the Microsoft NAV ERP which was also upgraded during this project.
"In the past 10 years we have been using a highly customized solution," said Niclas Fredin, Scandstick CEO. " Although developed to fit our needs, the system was dated and could no longer support the growth of our business. Having used Greycon's trimming solution, X-Trim, successfully since 2013, we decided to switch to using Greycon standard products alongside standard Microsoft NAV ERP. We now have a solution that is easy to keep up-to-date and flexible enough to grow with our business."
Benefits of Greycon's products include:
Improved customer service;

Increased throughput resulting from optimized schedules and switchovers;

Better control of raw materials and the forecast of the re-ordering;

On-time process control;

Full material traceability; and

Labor cost reduced through increased automation.
"It has always been a pleasure to work together with the fantastic team at Scandstick," said Esa Orola, global consultancy manager at Greycon. "Having been part of the original project back in 2013, it has been exciting to roll out the new software and experience first-hand how Scandstick has grown and evolved over the years. Scandstick operates with impressively short delivery times, which requires a lot of flexibility from the production planning and execution processes. "
For more information, visit www.greycon.com.