Published: February 13, 2020
Technicote recently announced the creation of three new positions to the technical support team,with the appointments of Jerry Spence, Mike Hefelfinger and Chris Corter to the roles of technical product manager. All three are industry veterans with both sales experience and in depth product knowledge perfectly positioned to understand challenging customer needs and then match with technical solutions.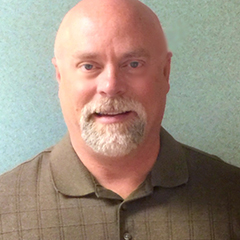 Spence has 32 years in the industry including working across printer OEMs as a field engineer and in product development across the tape industry at Nitto Denko. He has spent the last eight years in various key sales and marketing positions within Technicote, and pioneered the new role with great success when he was appointed late last year.
Hefelfinger has been with Technicote for over 24 years working across sales and marketing most recently as the Sil Tech liner & Strata sheet-fed Business Manager. "I am looking forward to having the ability to work with customers on special projects to find them solutions they couldn't find before," said Hefelfinger when asked about the promotion.
Corter brings 27 years of industry experience with a broad range of roles including converter management, supply chain management and sales management. Most recently Corter was Technciote's territory manager for the southwest region. He is also a former Marine who served in Desert Shield and Desert Storm. Corter is looking forward to providing customers confidence they have a source where they can get immediate technical recommendations on the even the most difficult applications in his new role.
"This is another step forward for us and further investment in our mission to provide product expertise & technical knowledge for our customers," said Frank Gavrilos, President. "Right now it's a tough market out there, everyone knows that. We will continue to find ways to provide more value and better solutions to help our customers grow. So these three will not only work directly with customers on new products and challenging applications, but also lead and coordinate our internal resources to ensure we can successfully implement those solutions quickly."