Published: December 03, 2019
F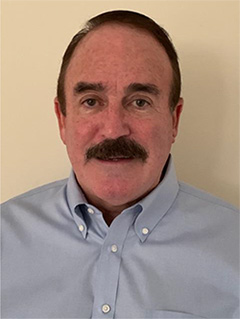 ilmquest Group Inc. has announced the appointment of Mike Loesher as senior account manager, supporting Filmquest sales and marketing efforts primarily in the flexible packaging market, proprietary value added markets and thick film polyester specialty markets.
Loesher is an industry veteran with nearly 30 years of sales experience in the polyester film, flexible packaging, labels, papers, foils and fabrics industries. He joins Filmquest, bringing with him his creative approach to supply chain solutions, an aggressive account growth strategy and a desire to develop new markets. He is also recognized as a leader in the industry, having held sales manager and director of sales positions for prominent companies within the ever-evolving PET film industry.
"As we transition into the next year, we've identified the opportunity to further expand into the value added and specialty film markets. Mike's robust sales history, high level of customer support and go-getter attitude are exactly what we need in the coming years as we take on these new endeavors." said John Felinski, CEO of Filmquest. "Filmquest is excited to welcome Mike and we look forward to the extensive industry knowledge and sales leadership he brings to the team".
For more information, visit www.petfilm.com.