Published: April 02, 2019
By Susan Stansbury, Contributing Consultant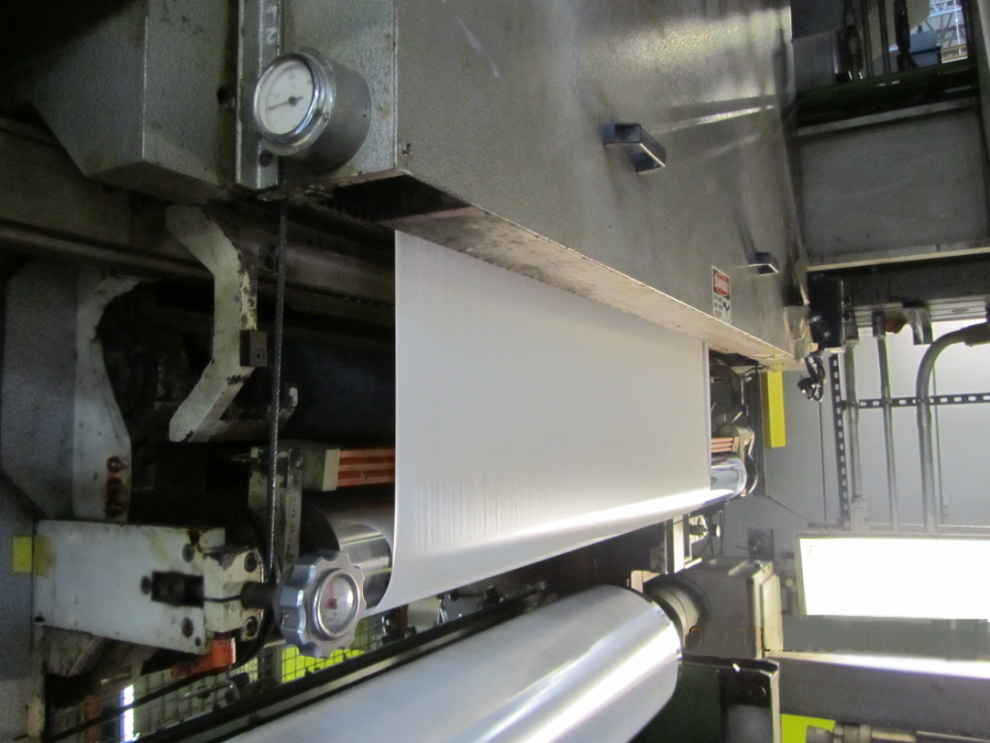 As converter-manufacturers move into the second quarter of 2019, they have been watching advancements in machinery and automation and growth in various service and supply segments. Emerging technologies are increasingly seen as a vital path to efficiency and resulting growth. When competitive advantages and energy savings combine, converters maximize their offerings. After all, converting is, by definition, the way to add value to roll goods, whether they be paper, films, laminates, nonwovens or other substrates.
Whether employing precision slitting-winding, coating, laminating, flexo printing, folding, die-cutting, saturating, in-line filling and packaging…or so many other processes…the choices around technology are many, and complex too.
Experts who review converting factories and new systems for advancement are themselves constantly seeing new options. Dave Wurtz (CEM) of CleanTech Partners, and also associated with Wisconsin's Focus on Energy (an energy efficiency incentive program), explains the difference between standard "best practices" and Emerging Technologies: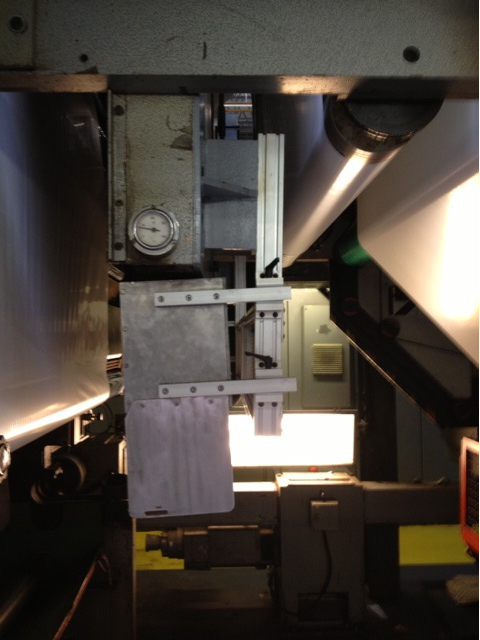 "Technologies evolve over time. A good example is industrial high bay lighting. At one time metal-halide fixtures were the state of the art. Then came fluorescent, and now it is to the point where LED high bay fixtures are no longer emerging technologies. They would be considered a 'best practice'."
Any investment that economically upgrades quality and/or reduces energy usage can move the industry forward. For example, web processing developments range from automatic trim extraction, to web cleaning and waste reduction. In the case of Jemmco's component style web cleaners installed over idler rollers, dirt and contaminants are automatically removed on two sides of a moving web.
Examples of Emerging Technologies, according to Wurtz, include advanced systems for curing and drying. Former systems can currently cause a machine to become "dryer limited". The speed of the machine cannot be run over what the dryer section can handle. This is especially evident with the adoption of water-based vs. solvent-based inks, coatings and adhesives. In some cases, the machine may even need to be slowed down to use water-based materials. There are new technologies that can compensate.
Acoustic drying is a technology that provides multiple benefits. It not only is capable of providing energy savings of 50 percent or more, but provides potential benefits such as:
Greatly reduced dryer footprint;
Reduced dryer air temperature;
Machine speed can be increased substantially; and
Perhaps the most interesting, according to Wurtz, is that by introducing an ultrasonic vibration into a slightly heated air stream, it neatly solves the problem of a dryer limited machine. The ultrasonic vibrations keep the barrier layer or "skin" you would expect to form on something drying or curing in a state of excitation, allowing water vapor to more readily pass through this layer making it easier to incorporate water-based products into the process.
There are numerous promotions for machine design advancements, including new sensing systems. Efficiency experts say these systems provide control inputs that can improve productivity, product quality, help manage energy usage, enhance safe operations and more. Sensor systems are being deployed where they provide useful, accurate information, durability and serviceability.
Emerging Technologies For Converters are Acoustic drying, sold by the name
Spectra HE Ultra Drying Systems, a proprietary technology owned by Heat Technologies, Inc.
With many converting processes being sensitive to static electricity, humidification is another emerging technology for converters. With the desire to store material in an environment with a uniform relative humidity year-round, many facilities are humidified in the winter. Conventional humidification systems employ techniques such as gas fired steam generators, electrode steam canisters or use compressed air as a driver.
Adiabatic humidification is a much more efficient system. Rather than heating and boiling water to make steam, a high-pressure pump drives water in the distribution tubing up to 1,000 psi and forces it through orifices of 0.008" where it is literally "boiled" off by the heat energy in the surrounding air using as little as 12 percent of the energy required by some traditional humidifiers. There are multiple vendors for this technology, according to Wurtz.
Precision Paper Converters is one company that has moved through most of the lighting "best practices" upgrades, and according to Pat Delorey of PPC, has been comparing conventional humidification to the adiabatic systems. DeLorey states that, as a startup option, it looks very promising, but not as economical in certain add-on situations.
LED UV curing is another advanced technology. Not only is the LED UV curing head more energy efficient than the traditional Mercury Arc UV, but due to its instant on/ off nature it can be turned off altogether during line stoppages, set up and product changes. Since it runs cooler and doesn't generate ozone as Mercury Arc lamps do, LED systems do not need to be vented to the outside, which provides HVAC savings because the air needed to replace this exhausted air needs to be conditioned especially in northern locations in the winter.
It is important to work with a coating supplier to consider trials and obtain coatings compatible with the LED UV Spectrum as it is different than the spectrum of UV generated by Mercury Arc but according to RADTECH, The Association for UV&EB Technology, LED UV compatible inks and coatings of all types will soon be commercially available.