Published: December 12, 2018, By Christine Pietryla Wetzler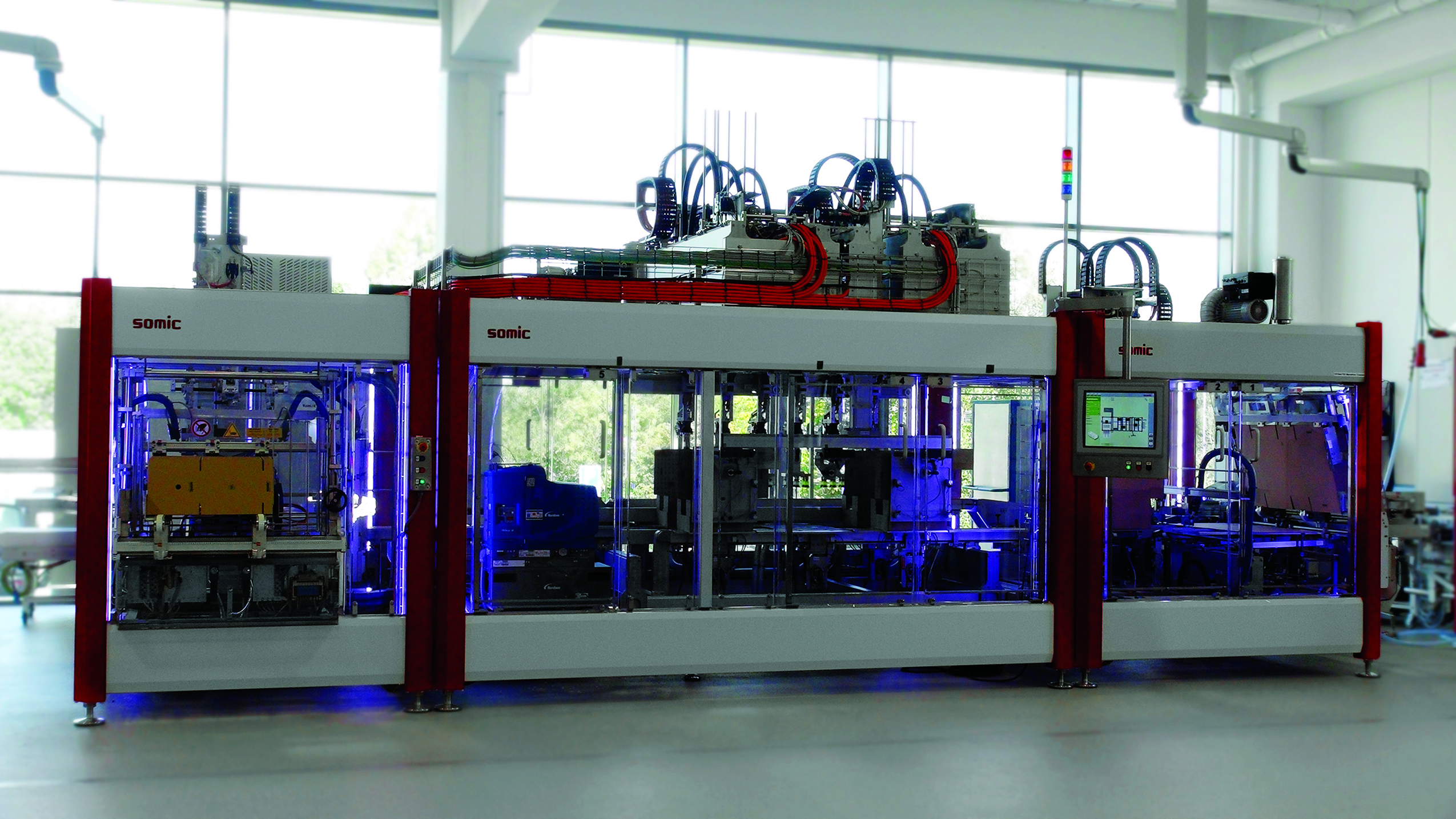 EAGAN, MN | Somic America, Inc. announces the SOMIC-FLEXX III. Designed specifically for a food producer with many diverse customer requirements. Therefore, the machine needs to have the capability of running a broad range of retail ready and standard shippers as specified by these customers. It currently is in Somic's Minnesota headquarters being fitted with special formats and is expected to be installed at its new home in the first quarter of 2019.
Somic America moved into new corporate headquarters in March, more than tripling its space at the Twin Cities location in Minnesota. Somic also is riding a wave of momentum and plans to install about 20 new machines with several high profile customers in the first half of 2019.
"It has been a very strong year and the introduction of the SOMIC-FLEXX III provides us with many new opportunities for next year. With the number of machines we sold in 2018, that is why we increased our service team and expanded our parts inventory," remarked Peter Fox, Senior Vice President of Sales for Somic America.
"After PACK Expo in Las Vegas a year ago," continued Fox, "we sold many of our multi-purpose, retail ready case packaging systems that collate and package soft or flexible products. Since then, we have installed units with a major produce manufacturer in the southwest U.S. and with dairy providers in the Midwest. More machines will be installed in the coming months. A Midwest based supermarket chain and one of the largest non-chocolate confectioners purchased 15 of our systems between the two of them."
The introduction of the modular SOMIC-FLEXX III opens the door to solving more North American retail packaging challenges. A new concept that allows manufacturers to pack primary packages in a flat, nested position or a standing display orientation, Fox says it was a hit with PACK Expo visitors in Chicago.
"We engaged in conversations with and have leads from over 150 companies, so it far exceeded our expectations for the show. We talked with companies representing a wide variety of industries, from food manufacturers to medical and hardware providers and others," he said. "We received a tremendous amount of positive feedback."
Fox said many who saw the machine demonstrated were impressed with its ability to handle single or multi-component packaging. The SOMIC-FLEXX III is designed to run one-piece corrugated blanks for standard wraparound shipping cases and two-piece tray and hood for retail ready presentations.
"Seeing it live gave people a better understanding how fast and flexible this machine is," summed up Fox. "It was built to meet any retailers' packaging demands, and utilizing the newest industrial automation technology from Rockwell Automation makes it even more attractive. Our machine takes the collating, grouping and packing of stand-up pouches, flow packs, rigid containers and other items to a new dimension."