Published: December 12, 2018, By Christine Pietryla Wetzler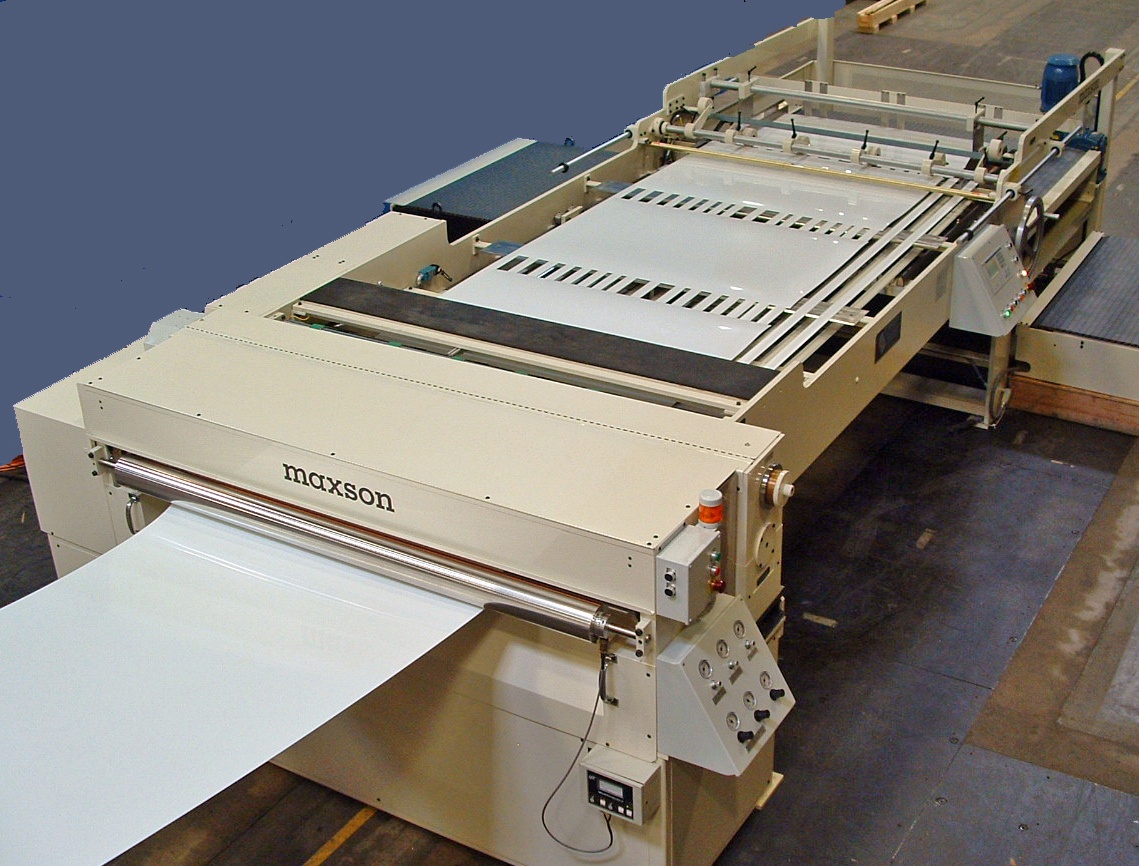 WESTERLY, RI | Specialty converters of magnetized polypropylene or PVC laminates can accurately sheet to finished sizes with the new MAXSON SDFK Sheeter. Available in various widths up to 65" (1651 mm), the sheeter can run at speeds of up to 300 fpm (90 mpm) either in line with a laminating operation or off line sheeting roll stock.
Outfitted with a dual knife rotary cutter that can produce lengths as short as 10" (254 mm), the sheeter can also cut to registration marks on pre-printed material. The cutting section provides clean, "crumb free" edges on product up to 0.060" thick. Furnished with non-ferrous surfaces to overcome run ability problems associated with magnetic materials, the SDFK Sheeter slits, cuts, conveys and stacks sheets up to 100" (2540 mm) long.
With a drive system that maintains + 0.015" (+ 0.38 mm) cut off accuracy and touch screen inputted size changes, only one Operator is required to convert a roll to finished sheet size quickly and productively compared to drop shear alternatives.
This email address is being protected from spambots. You need JavaScript enabled to view it.