Published: May 18, 2018
MARLBOROUGH, MA | Web Industries offers thin-width precision-slit flexible webs wound on high capacity spools for manufacturers in the food, personal care, industrial, and alternative energy market segments seeking greater production throughput with materials down to 1 mm wide.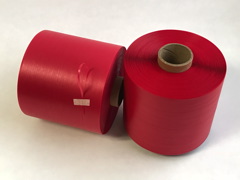 According to the company's director of operations James G. Oas, films and laminates can be slit to exacting customer specifications and wound onto spools in lengths exceeding 130,000 linear ft for layup or in-line production in a variety of applications. The extra-long length spools reportedly enable manufacturers to save downtime by reducing changeover and splicing requirements.
Examples of micro-width flexible material end uses include package-opening strips in personal care products, food applications such as chewing gum and cheese packaging, and metallized films in industrial and alternative energy equipment.
"The types of materials that can be precision micro-slit and then spooled often depends on factors such as coefficient of friction, tensile strength, cross contamination concerns, and other considerations," Oas says. "At Web Industries, we take a customer's sample material and quickly determine if it has the necessary qualities for precision micro-slitting and spooling."
Precision-slit micro-width materials must be wound on spools with sufficient precision to maintain a stable build, Oas explains. "There's a lot that goes into spooling. To ensure material integrity, we maintain proper tension throughout our process. Traditional processes lack this robustness and often deform or damage the materials during converting. Our attention to material quality, combined with our ability to precisely wind material into a spool form within a 0.25-millimeter variation of customer specifications, brings a unique set of precision converting capabilities to the market."
This email address is being protected from spambots. You need JavaScript enabled to view it.