Published: January 11, 2018
FALLS CHURCH, VA | Pyrowave, a pioneer in catalytic microwave depolymerization of plastics, has received a $50,000 grant from the Foam Recycling Coalition to purchase equipment that will allow for in-house processing of recycled polystyrene. The Coalition is housed by the Foodservice Packaging Institute (FPI). Pyrowave, headquartered in Montreal, QC, Canada, commercializes microwave-based equipment modules to perform fast depolymerization of mixed plastics and is focusing initially on post-consumer polystyrene (PS). The company says the machines can depolymerize (or break down) post-consumer PS materials into a styrene oil with up to 95% yield, which is then shipped to styrene buyers.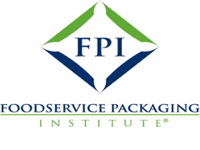 Pyrowave CEO Jocelyn Doucet says, "Our initial polystyrene supply is mostly densified because not many jurisdictions know it can be recycled, so we have to source material from far locations until the movement is engaged. With the support of the Foodservice Packaging Institute, we will have the ability to shred the densified material from our partners and reduce our costs of operation at our demonstration facility. Our goal is that once we demonstrate recyclability of polystyrene, we can see more collection programs implemented, which will increase demand for our equipment by local recyclers."
"Companies like Pyrowave are advancing technologies to create innovative outlets for recycled polystyrene," says Lynn Dyer, president of FPI. "The beauty of the system that we're funding is the ability to design a closed loop, taking recycled foam foodservice packaging and turning it back into a building block for future use in foodservice packaging."
Pyrowave can process approximately one to three tons per day of post-consumer PS material, which includes foodservice packaging items like cups and take-out containers. The company's current capacity is estimated at 800 tons/yr, providing another end market for recycled PS. While currently only operating in Montreal, Pyrowave plans to install additional systems in other parts of North America.
This email address is being protected from spambots. You need JavaScript enabled to view it.