Published: May 16, 2017
PHOENIX, AZ | The Flexographic Technical Association (FTA) announced three winners of its 2017 Technical Innovation Award at the recent Awards Banquet, held in Phoenix, during the Association's Annual Forum. The Award honors those who have helped in continuing to advance the flexographic industry toward exceptional performance, productivity and efficiency.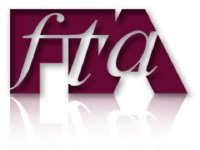 In the Prepress Graphics category, a 2017 Technical Innovation Award went to Esko for its XPS Crystal 5080. The XPS Crystal 5080 is a digitally controlled UV LED exposure unit that provides both main and back exposure for photopolymer flexo plates. With little required from the operator, the machine fits into a fully automated workflow that can be monitored from a remote workstation. Additionally, the XPS Crystal 5080 emits a more focused spectrum of light, shorter dwell time, plus removal of the mercury-filled fluorescent tube traditionally used in platemaking, making this technology good for the environment.
In the Prepress—Pressroom category, a 2017 Technical Innovation Award was given to Flint Group for its EkoCure ANCORA Ink. The ink joins UV LED and low-migration properties to create eco-friendly, food-safe packaging. Supporting an extensive catalog of global regulations and industry standards, EkoCure ANCORA uses include pressure-sensitive labels, wraparound labels, in-mold labels, yogurt lids, pouches, shrink sleeves, folding cartons, and flexible packaging. The ink consumes less energy while being more efficient to print with, judges reported.
The final 2017 Technical Innovation Award, in the Heavy Equipment category, went to Mark Andy for its Digital Series Hybrid Press. By combining the strengths of flexography and UV inkjet together, the press delivers double the productivity, as well as a reduction of waste. According to judges, the 13-in., p-s label press provides a cohesive platform and almost never-ending customization. This new equipment reportedly allows compression from two or three shifts of flexo work into a single shift.
This email address is being protected from spambots. You need JavaScript enabled to view it.