Published: February 03, 2017
WEST CALDWELL, NJ | Colter & Peterson (C&P), distributor of paper cutters and paper handling equipment, beings its 85th year in business with a new home address for its corporate office. C&P just completed the final stages of moving ten miles west, from Paterson to West Caldwell, NJ, with the new location being more than 50% larger and offering more amenities for both customers and employees.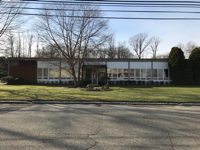 he new home measures a spacious 25,000 sq-ft, 9,000 larger than its previous location. Company president Bruce Peterson says many man hours were expended since November preparing the new space, which will be on display to customers at an Open House being planned for this spring.
"We still have more work to do," says Peterson, "but after being in the same building for so many years, it's nice to have more room to work with. We have grown our business in recent years, and everyone has dealt with cramped space for long enough."
He adds, "For the first time we will have a dedicated, 3,000-square-foot showroom displaying new and reconditioned products. We will be demonstrating our SABER and PRISM brand line of paper cutters with Microcut back gauge control systems and other machines. We also have a new area dedicated to parts, plus all new offices and machinery and storage areas. When we host the Open House in a few months, I think everyone will be impressed by what they see."
The company's new address is 19 Fairfield Place, West Caldwell, NJ 07006. All of the phone numbers have been maintained.
This email address is being protected from spambots. You need JavaScript enabled to view it.