Published: October 03, 2016
ORLANDO, FL | ICE USA 2017—the international converting exhibition in Orlando, FL, April 25–27, announces an expanded Ask the Experts program and the addition of Technical Market Strategist Ingrid Brase to the team. Event organizer Mack Brook Exhibitions says the program is a service that ICE USA provides its attendees, offering them the chance to book one-on-one complimentary appointments with some of the industry's leading consultants. They can use their time to get outside opinions on strategic decisions, discover solutions to expand their business, or receive troubleshooting advice to solve production or operational challenges.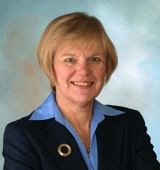 ICE USA has expanded the program this year, launching an Ask the Experts community on LinkedIn, where professionals in the converting industry can connect, share expertise, and continue conversations started at the show any time of the year. Converting industry professionals can join the LinkedIn Group at this link.
With the addition of Brase, ICE USA will have a team of seven experts offering more opportunities for attendees to book appointments. Brase brings more than 20 years experience in the converting industry and is a well-recognized industry speaker on the topic of pressure-sensitive adhesives and their applications. Prior to launching her consulting business, she was the market segment director for Pressure-Sensitive Adhesives at Henkel Corporation and co-chair of Henkel's Bridgewater Networking Organization for Women's Professional Development Committee.
"We are very excited that Ingrid has joined our Ask the Expert team," says Melissa Magestro, executive VP of Mack Brooks Exhibitions. "Her expertise in pressure-sensitive adhesives rounds out our team of experts to cover almost every facet of the converting industry. We are also thrilled to have a woman with unparalleled technical expertise join the team to serve as a mentor to women in the industry."
In addition to Brase, the 2017 Ask the Experts Team includes the following:
This email address is being protected from spambots. You need JavaScript enabled to view it.