Published: September 15, 2016
BOHEMIA, NY | The Flexographic Technical Association (FTA) has issued a call for entries for the 2017 Excellence in Flexography Awards. The association, dedicated to advancing the flexographic print process, says the competition recognizes and celebrates the outstanding print jobs achieved by an industry always championing for progress.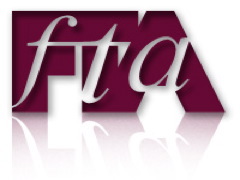 The competition is open to all organizations, regardless of size, sector, or membership status. The categories are as follows:
Wide Web
Mid Web
Narrow Web
Combined Corrugated
Preprinted Linerboard
Envelope
Self Promotion
Student
Non-traditional
The entries will be assessed by teams of expert judges selected based on their knowledge, influence, and contribution to the improvement of flexographic print.
The deadline for entries is January 25, 2017. Winners will be announced at the Annual Awards Banquet on April 30. Winning entries will also be showcased on the INFO*FLEX show floor and highlighted various times throughout the year by the association.
This email address is being protected from spambots. You need JavaScript enabled to view it.