Published: October 05, 2015
WILMINGTON, DE | DuPont Packaging Graphics reports the full commercialization of its new line of Cyrel EASY flexo printing plates.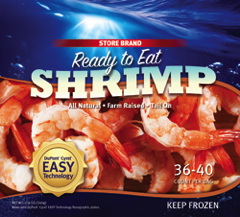 Company says the plates, which have been tested successfully with more than 50 flexographic printers since the technology was first disclosed in May 2015, help simplify the prepress process with flat top digital dots that are built directly into the plates, resulting in increased productivity and consistency.
"We're delighted that flexographic printers worldwide can now have full access to this breakthrough plate technology," says Chris McArdle, global marketing manager, DuPont Packaging Graphics. "Feedback from the customer trials we conducted was overwhelmingly positive, and we look forward to helping more customers improve their print quality, while they simplify their operations."
Developed specifically for the flexible packaging/tag and label markets, the plates are based upon a new polymer technology said to produce higher ink transfer, color saturation and resolution. Because the flat top digital dots are built directly into the plates, they help simplify the prepress process, improving productivity and consistency, company says, adding that significantly higher solid ink density has been demonstrated in customer testing, without compromising on highlights.
The plates are available globally for FAST/thermal and solvent processing and in engineered and smooth surfaces. Additional Cyrel EASY flexographic printing products currently are in development for the corrugated, beverage, and folding carton markets.
This email address is being protected from spambots. You need JavaScript enabled to view it.