Published: August 11, 2015
GALLEN, SWITZERLAND | Gallus will offer a wide range at Labelexpo Europe 2015, (http://www.labelexpo-europe.com) September 29–October 2, in Brussels, Belgium. Among the offerings: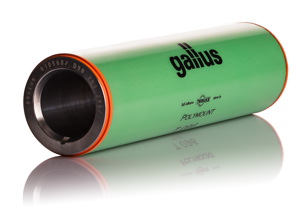 The DCS 340 modular digital converting system, an inkjet printing module integrated into a Gallus machine platform said to combine the latest digital printing technology with the benefits of conventional printing and further processing technology. Developed as a joint venture between Heidelberg and Fujifilm, the press offers a native resolution of 1,200 dpi. Users can varnish, embellish, and further process labels inline, from the roll to the finished die-cut label in a single production operation.
The self-adhesive Twinlock Sleeve features a surface texture said to make it possible to install printing plates over and over again with no need for double-sided adhesive tape. Company says dirt can be removed from the sleeve with a simple cleaning technique to reactivate its self-adhesive properties. The permanently self-adhesive polymer is connected to a high quality PU foam that is compressible and maintains this property over the long term. This compressibility ensures that ghosting does not occur with Twinlock.
The RCS 430 label press offers a modular design, process flexibility, and a high level of automation. Features a new UV drying solution for varnishing.
The new Screeny A-Line is called ideal for maximizing the number of times plates can be re-used. Said to offer excellent print results, optimum image resolution, a wide range of possible applications, a perfect ink flow, and straightforward final checking of the imaged screen printing plate.
This email address is being protected from spambots. You need JavaScript enabled to view it.