Published: July 31, 2015, By Yolanda Simonsis
TEL AVIV, ISRAEL | HP Indigo's 2015 Worldwide VIP Event, held July 6-9 at the company's new campus of Kiryat Gat and hosted by Alon Bar-Shany as well as a score of global Indigo sales team members, kicked off with a focus on "change."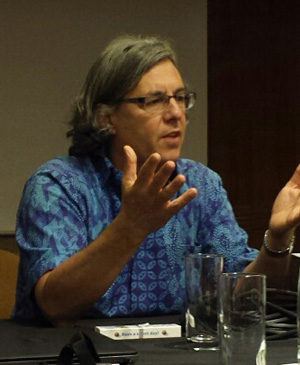 Bar-Shany welcomed journalists personally the first night of our HP Indigo tour from as far away as Japan, Russia, Australia, India, and the US (myself) as well as several European locales. On the following morning we learned in concert with about 300 customers and prospects from six continents (many from South America) that dealing with "C" (a.k.a. "change"), said Bar-Shany, is a business's constant challenge.
The "C" gamut, said Bar-Shany, is comprehensive, covering such diverse subjects as commoditization, currency, cloud, credit, cash, cannibalization, competition, consolidation. . . and more. This change, he emphasized, is unending. As an example, he offered figures that plotted the change his home country of Israel has experienced in its short existence, proudly underscoring the country's growth in population and gross domestic product with reduction in unemployment and virtual elimination of inflation. Israel even ranks as #11 on a global "happiness index."
With this backdrop of success on a cultural, economic, and scientific scale—despite the country's lack of natural resources, especially water which has inspired innovative methods for using, desalinating, and treating sewage water—Israel richly claims to have the world's #1 venture capital funding per capita. Some of the largest international companies are heavily invested in Israel, including Coca-Cola, Google, Apple, and Intel, to name a few. In turn, the country's investment in the field of graphic arts is longstanding, beginning with Scitex in 1992 and Indigo in 1993.
Today, as HP Indigo (serving 4,300 customers in over 120 countries) visualizes its twofold mission moving forward, it plans to drive an analog to digital transformation with high value color print production markets in an increasingly connected world to become: "Number one in high value digital color pages for commercial and packaging print markets by leveraging LEP technology and comprehensive end-to-end solutions; and to build a customer-focused, passionate, innovative, committed, and capable global employee community."
On the Horizon
What's new for HP Indigo? Present and prospective customers will enjoy the following features that will be highlighted at Labelexpo Europe:
The Share a Coke campaign utilizing HP Indigo technology we saw in 2014 will return in multiple locations worldwide in 2015 for a second and third time, but the number of names splashed on labels is expected to triple, leveraging 100% HP digital print using web-to-print in 24 countries.
An HP Indigo Customer Excellence Program focuses on maintenance and production excellence routines as well as a weekly Printbeat status report/performance tool offering customers greater visibility and insight into their press's performance and the ability to optimize production capabilities.
A new ordering and back-end system and improved remote support are now available.
The expansion and investment in a new ink plant and Customer Excellence Center in Singapore as well as a new Graphic Arts Experience Center in Barcelona, Spain.
Better color management will be facilitated by a new in-line spectrophotometer that can be used from profiles or for day-to-day spot color needs.
A plug-in extension is now available for SmartStream Designer from Adobe Illustrator.
A cloud-based customer engagement solution offers security to combat counterfeiting through HP Global Product Authentication Service.

Expect quick expansion in the labels and packaging segments. HP Indigo says this segment is growing at over 25% year over year.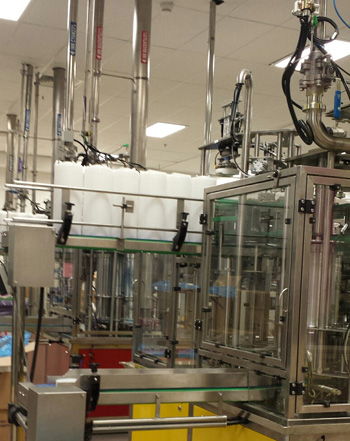 As for narrow web label, sleeves, and folding carton production, the company has enhanced its WS6800 Digital Press (100 global installations) with an advanced color management system to reduce setup and waste and to ensure consistent color targets. The system also offers a Michelman DigiPrime680 Primer, and the VIP event was the occasion for launching a new HP ElectroInk set that includes a fade-resistant magenta and yellow to ensure lightfastness for outdoor conditions. Complementing this ink set was a recently introduced HP White Electroink suited for one-pass sleeve production with high slip. As well, customers with the WS6600 Digital Press can now upgrade their presses to receive the new features of the WS6800 Digital Press.
The VIP event also offered an opportunity for HP Indigo to highlight those long-time customers that are exploring expansion from the WS6000 or WS4000 presses into the 20000, such as Netherlands-based Geostick. Says Geostick technical director Cees Schouten, ". . . . we look towards the Indigo 20000 to increase our productivity and shorten turnaround time for pressure-sensitive labels jobs and expand into new applications to continue driving growth for our company and customers."
The company further announced its 30000 Digital Press is now able to print on metallized substrates in addition to solid bleached sulfate, folding boxboard, and other paperboards. The company continues to capitalize on its partnerships with such companies as Tresu, Kama, AVT, Scodix, and Highcon to fully integrate its folding carton converting ecosystems. For example, a single-pass double varnishing solution from Tresu (iCoat 30000 Twin) was recently introduced for the Indigo 30000.
Focus on "Green"
A visit to HP Indigo's state-of-the art ink manufacturing facility in Kiryat Gat, boasting LEED Certification, proved an eye opener for visitors.
Solar panels cover 38,000+ sq m of the roof's surface to generate electricity. By year end the panels are expected to generate the equivalent power needed to manufacture the largest series of presses in the plant.

Imaging oil recycling system for the WS6800 and 7800 Digital presses eliminate adding more imaging oil.
According to HP Indigo, both the production of the 7800 and WS6800 Digital Presses are certified carbon neutral because of compensation or "offsetting" of the equivalent CO2 emissions created by the manufacturing process through a partnership with the Good Energy Initiative that invests in projects that benefit the community.
Rubbing Elbows at the Top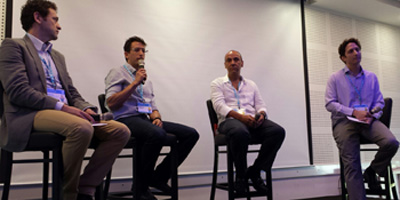 The VIP Tour also included opportunities not only to rub elbows with prospective customers but also with dedicated HP Indigo experts in R&D who are responsible for the development of past and present digital press successes. Visits to local customer facilities allowed visitors to apply facts provided by HP experts to particular applications for flexible packaging (my visit included a trip to Tadbik CLP's flexible packaging facility with an HP Indigo 20000 press to talk with CEO Gilli Drory), labels and packaging, and folding cartons.
Rounding out the visit, a final valuable sit-down Ask the Experts roundtable discussion allowed visitors to select their own areas of interests to address areas of concern involving such subjects as color management, flexible packaging, labels and sleeves, folding cartons, and finishing.
Oh, did I mention the food? Exquisite.
This email address is being protected from spambots. You need JavaScript enabled to view it.