Published: June 01, 2015
CHICAGO, IL | When CPP EXPO comes to Chicago's McCormick Place Sept. 13–16, 2015, among the attractions will be a wide-ranging conference program. The agenda will include the following: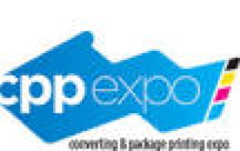 MONDAY - SEPTEMBER 14
C03 New Options for Inkjet Package Printing 8:30 a.m.–9:30 a.m. Room 505A Discover the various inkjet options for small- and production-run package printing. New developments for direct print and preprinted liners are being developed creating and exciting options for personalization and product tracking. These developments meet or exceed flexo and litho label print quality while taking less time and effort to produce than traditional methods.
C05 Advances in Food Package Printing with Inkjet: Aqueous Inks 2:00 p.m.–3:00 p.m. Room 505A Presented by: Dene Taylor, PhD, Principal and Founder, SPF-Inc.—Digital printing of food packaging has been handicapped by concerns of chemical migration from colorants such as inks and toners, limitations in speeds and widths, and difficulties integrating the directly into full converting lines. The key components of inkjet printing have been modularized and are provided by specialist vendors directly to the analog printing OEMs. This has transformed a number of industrial markets, in great part because for these OEMs development is merely using a different print engine—they know the material handling, the industry, and the applications. Additionally, some of the vendors for thin films also know how to dry water-based inks and coatings on typical flexible packaging substrates—comparatively plain impervious films. Aqueous inkjet inks also have fewer limits meeting indirect food contact regulations, even for dairy. Some have even been formulated for printing on food. The ramifications of these game changing developments will be described.
C06 The New Success Model: Coordinating Promotion from Computer to Print to Packaging 3:30 p.m.–4:30 p.m. Room 505A Presented by: Vince Cahill, President, VCE Solutions—The value of print is shifting from providing information to performing marketing, product promotion and security. This seminar will examine new business models and technologies producing sustainable profits and success in the changing print world. It will provide incite into the new digital technologies that are helping print businesses succeed. It will describe print applications with the greatest potential. Based on current success examples, it will detail the steps to success. In addition, it offers projections of the growth of digital print for packaging.
TUESDAY SEPTEMBER 15
C09 Does 3D Printing with Inkjet Complement your Production? 8:30 a.m.–9:30 a.m. Room 505A Presented by: Dene Taylor, PhD, Principal and Founder, SPF-Inc.—3D printing (more appropriately referred to as additive manufacturing) has caught the world's attention for both beauty and function. It can produce structures previously not possible, and for limited runs make in hours what conventional engineering usually requires days. Inkjet is remarkable in being suitable for the very small and the very large. With UV cure inks a sizable range of polymers suitable for replicating many molding processes are available. More are under development. Aqueous inks in combination with layered powders produce both positive and negative structures - the latter for casting molds. The range will be demonstrated with examples from art and industry. Like all manufacturing methods, production for sale by 3D printing must be accompanied by appropriate quality management. Replacement parts, for example, must perform comparably to the original. There are often dozens of man years of experience behind any item. The requirements for an operator to produce a quality item on the first attempt will be described.
C10 Adding Punch to Packaging with 3D Print & Enhancement 10:30 a.m.–10:30 a.m. Room 505A Presented by: Vince Cahill, President, VCE Solutions—Competition for customer attention has stimulated the development of digital 3D enhancement methods for product packaging and printed advertising formats. The addition of 3D textures, finishes, metallic effects, and raised lettering and images capture and hold viewer attention and can convey the impression of higher product value. It can also produce Braille that complies with ADA requirements. This seminar will detail and evaluate the available equipment and systems in the market to digitally 3D enhance prints. It will also cite examples of where and how digital 3D enhancement technology is proving profitable.
WEDNESDAY SEPTEMBER 16
C13 UV/EB Printing for Food Packaging is Gaining Share 8:30 a.m.–9:30 a.m. Room 504C Presented by: Dene Taylor, PhD, Principal and Founder, SPF-Inc. and Vince Cahill, President, VCE Solutions—Package printers know that converting is more profitable than printing. Maximizing printer efficiency will allow the operation to fully utilize converting. Ultraviolet or electron beam (UV/EB) ink curing supports this through reduced scrap, faster changeovers, and high reliability. Product directly off the press is dry and ready for converting, usually with excellent print quality. Additionally the inks are insensitive to water or solvent. Full coverage clear coatings may be used in place of lamination. Both UV and EB cure printing have important roles with food packaging, mostly for indirect contact, but with EB also some direct applications. Additionally, UV/EB cure has cost and sustainability advantages. This presentation will provide an explanation of why UV/EB is gaining share in this market. There will also be a discussion of why inkjet is poised to grow dramatically in this area too.
C15 Flexo Printing, Gravure Coating, and Lamination–Static Control 8:30 a.m.–9:30 a.m. Room 505A Presented by: Kelly Robinson, PE, PhD, Electrostatic Answers—Printing, coating, and laminating labels and packaging presents unique static control challenges. Static sparks can ignite flammable solvent vapors in the printing and coating enclosures. Sparks after coating the thin silicone release liner can damage the coating and cause release failures. The static charges on the sealed "inside" surfaces of laminated webs are trapped and cannot be neutralized. So, static control for printers, coaters, and laminators has three primary goals. First, eliminate sparks. Second, laminate charge free webs. Third, wind a charge-free roll so that customers have no static problems. This presentation will discuss the common sources of charging in typical printing and laminating operation. It will review best practices for installing static dissipaters to suppress sparks and wind charge free finished rolls. Included will be the measurements needed to verify good static performance and review static management procedures needed to insure good, long-term static performance.
C16 Single Pass UV/EB Inkjet Breakthroughs for Industrial Applications 10:30 a.m.–11:30 a.m. Room 504C Presented by: Dene Taylor, PhD, Principal and Founder, SPF-Inc.—Modularization of the key inkjet components is opening up major markets to digital printing. And it is the traditional OEMs in those markets who are in the forefront. As they understand their customer requirements and are expert with the complete production line, their solutions are well design, efficient and encounter relatively few start-up issues. This presentation will describe how these non-traditional digital OEMs are incorporating inkjet, why UV cure is taking a major share, and describe how electron beam (EB) cure is poised to expand the opportunities further. Examples will be drawn from printed electronics, labels, packaging, decorative laminates and more.
C18 Supplementing & Enhancing Flexography, Gravure & Lithography with Digital Print 10:30 a.m.–11:30 a.m. Room 505A Presented by: Vince Cahill, President, VCE Solutions—Conventional analog printing methods, such as offset lithography, gravure and flexography, provide cost effective ways to print long print runs. Computer generated and communicated files and images, along with digital plate making have improved the cost competitiveness of analog print methods. In-line digital marking and coding have enabled personalization and customization of analog printed mailings and packaging. New single-pass now offer high-resolution enhancement of packaging and other print applications.
This email address is being protected from spambots. You need JavaScript enabled to view it.