Published: January 16, 2015
MEQUON, WI | Jemmco announces the addition of the JemmStat CRS100 high-release conductive silicone rubber roll covering to its full line of JemmStat static elimination products.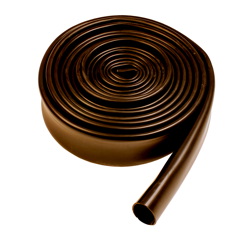 The sleeve's soft rubber surface reportedly offers good release properties, high conductivity, excellent wear resistance, and anti-static features. The sleeve is called ideal for applications processing delicate webs in need of reducing static buildup, including but not limited to bowed rolls, idler roll covers, mill roll core covers, and more.
JemmStat CRS100 is custom-made in diameters of 1–8 in. with a 2-mm (0.078 in.) wall thickness.
This email address is being protected from spambots. You need JavaScript enabled to view it.