Published: August 20, 2014
WILMINGTON, MA | Poligof Spa, a leader in the Italian converting industry, has moved forward with a new central impression (CI) flexographic EB press from the Uteco Group outfitted with an electron beam (EB) from Energy Sciences Inc. (ESI).
The new wide web CI-Flexo EB press is slated to print flexible packaging film with high-resolution print quality at speeds of 450 meters/min, while operating in a solvent-free, sustainable platform.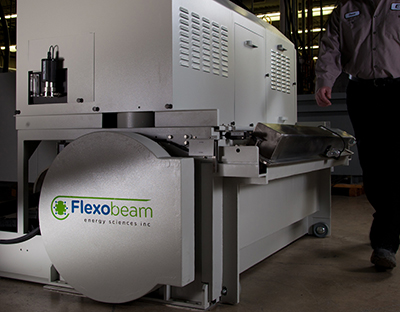 Poligof management claims this new CI-Flexo EB technology will give them an edge on the ongoing market challenges to improve quality while addressing their customer's desire for "sustainable" products.