Published: June 26, 2014
CAMBRIDGE, UK | Autajon, Montelimar, France, has placed an order for a Domino N610i digital color ink jet label press (seven colors with 333-mm print width). The sale comes after many discussions and market analysis and cements the partnership between the two companies.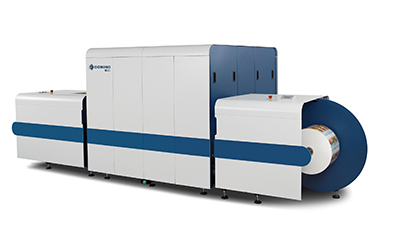 Autajon is a global manufacturer of folding carton, label, set-up box, and Point-of-Sale (POS) applications for various market sectors, including perfumes and cosmetics, pharmaceuticals, wine and spirits, and confectionery, and has developed into one of the most forthright suppliers of packaging and label solutions worldwide.
Domino's N610i is Autajon's first investment in digital inkjet technology, affirming the device's position as a credible alternative to flexo.