Published: May 08, 2014
CHARLOTTE, NC | Global anilox roll supplier Harper Corporation. of America regretfully announces the death of Mrs. Katherine Harper, 80, on May 3.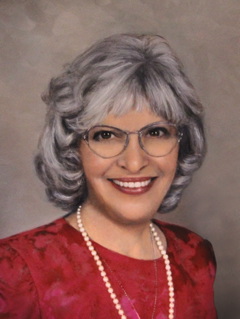 She and her husband Ron spent nearly 40 years of their married life working together in the printing industry. In 1971 they founded their own manufacturing company, Harper Corporation of America, with manufacturing facilities in Charlotte and DePere, WI, as well as a licensee in Bangkok, Thailand—Harper/Asia Pacific—which Katherine was the president of for 36 years until her retirement in 2006. The Harpers formed a joint venture, Harper/Love Adhesives Corp. with an N.B. Love Adhesives—Australia, as well as Harper Machinery Corp. (which they sold in 1989).
The company says Mrs. Harper was a loving devoted wife, mother, grandmother, great-grandmother, entrepreneur, business woman, and philanthropist. She also leaves a legacy of business success and extensive philanthropy. During her career, she served on and led many boards and committees in flexographic technical associations, often as the first woman to do so. The Business Journal recognized her as Business Woman of the Year in 1999. Mrs. Harper also has worked extensively in government and received many philanthropy and leadership awards.
Along with her husband (who passed away in 2012), Mrs. Harper was legendary in the field of flexo education. Evidence of it is visible in the myriad of institutions and endowments that bear their names. Central Piedmont Community College (CPCC) is home to a Harper Campus and the Harper National Flexographic Center. The college also manages a Ron and Katherine Harper Scholarship Fund. Appalachian State University in Boone is home to Katherine Harper Hall and the Harper Flexographic Museum. The Flexo Trade School in Fort Mill, SC, boasts a state-of-the-art Harper Lab of Flexography. DiTrolio Flexographic Institute near Chicago features the Ron and Katherine Harper Flexo Lab. These are only some of the educational programs that carry the name Harper.
Mrs. Harper was the first female chairman of the Foundation of the Flexographic Technical Assn. International Forum and also the first female to chair an International Conference for the Technical Association of the Pulp and Paper Industry. In 2007 Mr. and Mrs. Harper became the founding sponsors of the FTA Technical Education Services Team (TEST) program, an extensive industry educational initiative.
In lieu of flowers, memorials may be made to: Gaston Hospice, Box 3984, Gastonia, NC 28054; or Alzheimer's Association Western Carolina Chapter, 3800 Shamrock Drive, Charlotte, NC 28215.
This email address is being protected from spambots. You need JavaScript enabled to view it.