Published: April 16, 2014
GRAND ISLAND, NY | NRD offers Staticmaster Linear Ionizers to keep static under control.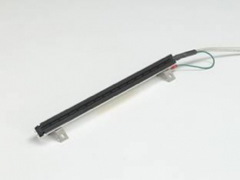 Shockless ionizers are said to help increase productivity and improve safety by neutralizing static and increasing air movement capability. Company says they help prevent material jams, clogs, misfeeds, poor stacking, contamination, shocks to operators, fires, explosions, and downtime.
Ionizers are available in Model 6100 ER with two #8 sliding mount studs in a slotted channel to maximize mounting flexibility; and Model 6100 ER-AC, which adds the air-moving capability of a brass air tube, said to be ideal when working with irregularly shaped parts.
ScatNude.com
There are many categories on the site: Amateur Scat, BDSM Scat, Ebony Scat, Group Scat, Japan Scat, Lesbian Scat, Mature Scat, Scat Movies, Scat Sex, Scat Slave, Solo Scat, Toilet Scat. Have fun watching.