Published: October 03, 2013
NEUENHAUS, GERMANY | Wink reports that in addition to its range of SuperCut flexible dies, cylinders, and steel rule dies, its product launches were popular.
ProShift Staggered Printing and Die-CUtting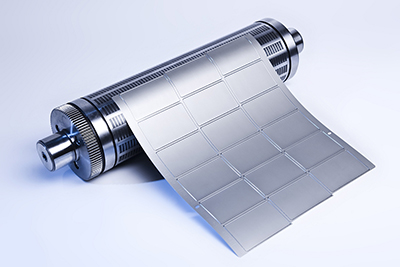 In a conventional, symmetrical arrangement of labels, the greater the number and length of the crosslines, the more pretension is needed for these lines to be cut cleanly, the company reports. With ProShift flexible dies, however, the impressions are staggered in web direction. This reduces the length of the simultaneously cutting crosslines, so that the cutting pressure can be considerably reduced. The company says the advantages of the ProShift principle are not just in die-cutting. The staggered structure of the labels also has a positive influence on the printing results and increases overall efficiency:
perfect cutting results with minimum pretension, ideal also for thin liners
simple and stable matrix stripping
considerable reduction in cutting noise
longer lifetime of flexible dies and other
machine parts
shorter setup times due to simple adjustment of cutting pressure
lower dot gain in printing and reduced "bouncing" of printing cylinders
higher production speeds possible in many cases
In cooperation with Wink, Esko has developed software and hardware solutions for staggered layout and very accurate cutting of flexo printing plates. This ensures that printing and die-cutting results always match perfectly.
GapControl Adjustable Anvil Cylinder with Outstanding Stability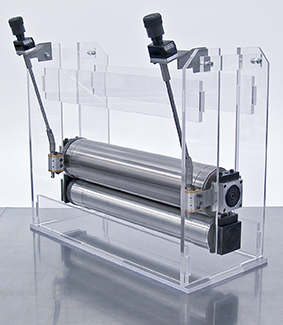 The variety of materials and thin liners are very demanding for all die-cutting components. By using the adjustable anvil cylinder Wink GapControl by RotoTechniX, converters are enabled to adjust the gap to their specific needs with highest precision. The adjustment is done by two scaled adjusting elements, which are mounted to the frame of the die-cutting unit, and modifications are also possible during production and on both sides individually, so that it is possible to compensate for one-sided wear or tool inaccuracies. The very low-maintenance system is very convincing thanks to its extreme stability, which is guaranteed by the direct supporting of the solid cylinder body. Thus, there are no resonance or vibrancy problems, so that cutting through and high machine speeds are possible without complications. GapControl is available as standard for various machine types and can also be implemented in machines without supporting roll.
MCR-Coating: For long runs and abrasive materials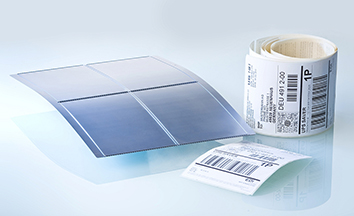 Particularly in the processing of very abrasive materials and inks (thermal paper, opaque white, luminous inks) and long runs, the MCR coating offers a considerable prolongation of lifetime. The specially developed hard chrome composite is applied to the flexible die surface by galvano technique, achieving a hardness of approimately 1,200 HV. The MCR coating can be combined with laser hardening and Wink's non-stick coatings Black, Grey, and White. The minimum tolerances, flexibility, and magnetic adhesion of the SuperCut dies are not impaired by the MCR coating.
This email address is being protected from spambots. You need JavaScript enabled to view it.