Published: April 15, 2012, By Yolanda Simonsis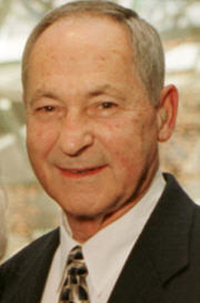 Ron Harper, CEO of Charlotte, NC-based Harper Corp. of America, passed away at home at the age of 79 late in the evening on Saturday, April 14, following complications from pneumonia combined with squamous cell cancer of the lung.
Ron is remembered by a legion of loving family members, faithful friends, and professional colleagues, but he will be missed most by his loving wife Katherine who was his constant life-long companion and closest business partner. The staff of Paper, Film & Foil Converter extends its sincerest condolences and sympathy to his family, especially Katherine, and recognizes Ron's philanthropic loss as a severe blow to all those who knew and worked with him as well as benefited from his unending kindness. He will be missed.