Published: July 05, 2011
DuPont Packaging & Industrial Polymers , Wilmington, DE, announced winners in the 23rd DuPont Awards for Packaging Innovation representing breakthrough developments from brand giants such as Coca-Cola, Intel, GlaxoSmithKlein, and Heinz.
The nominees and winners this year show how sustainability considerations are driving innovation," said Shanna Moore, global director, sustainability – DuPont Packaging & Industrial Polymers.  "We see how sustainability takes many shapes – ranging from use of organic or renewably sourced materials to the relentless drive to reduce waste and weight."
These trends bear out in the results of a recent DuPont global survey of packaging professionals which found sustainability as the top challenge facing the industry, closely followed by cost concerns. 
John Bernardo, principal, Sustainable Innovations LLC, head of the jury panel, said, "Nearly all of the winning innovations related to reducing waste in the system.  The jury could see a much deeper consideration of sustainability concerns, starting with responsible sourcing, thoughtful package design, all the way to end of life factors."
DuPont sponsors the Packaging Awards program as a means to recognize how collaboration throughout the value chain can bring cost-effective innovation to the market to help solve important problems.  The educational component of the program provides learnings and insights to packaging professionals.
Winners were announced June 13 through a global webcast where members of the independent jury panel provided their perspectives on the winning achievements and where the winners discussed the challenges they overcame in bringing their new developments to market.  Featured speakers were: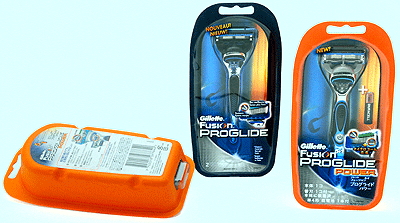 Bob Lilienfeld, whose "Use Less Stuff" segments are featured on FOX News.  He spoke on the sustainable packaging paradox – closing the gap between quantum science and consumer psychology.
Peter Clarke , founder and CEO of Product Ventures, spoke on the future of package design and challenges to incorporate innovation, sustainability and cost/waste reduction.
Now in its 23rd year, the DuPont Awards for Packaging Innovation is the industry's longest-running, global, independently judged celebration of innovation and collaboration throughout the value chain.  Each year an esteemed panel awards diamond, gold or silver honors based on "excellence" in one or all of three categories: Innovation; Sustainability; and Cost/Waste Reduction.
This year's expert jury panel evaluated more than 200 entries from around the world and awarded two diamond winners, six gold winners and eight silver winners. For a complete list of winners visit www2.dupont.com/Packaging_Resins/en_US/whats_new/23rd_packaging_awards_winners.html.