Published: August 28, 2003, By Frank Sablone, TLMI Executive Director
Since it was established by just a handful of tag converters in 1933, TLMI has grown to represent more than 300 of North America's leading tag and label converters and suppliers. But its growth can be measured by more than size alone.
Over the past 70 years, TLMI has remained vibrant and vital by meeting the changing needs of our members. This organization, like the industry it serves, is far different than it was even a decade ago. The products and services we offer, from the North American Label Study to our biannual Technical Conference, have provided members and nonmembers alike with valuable resources that, quite simply, would not exist if our organization did not exist.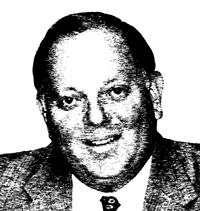 Our dedicated board of directors, which includes some of the industry's most accomplished leaders, mandates TLMI play a major leadership role in shaping the future of our industry. In short, they expect the staff at headquarters and the vendors that work with us to exhibit the same dedication to excellence and achievement that they themselves demonstrate in driving their own companies to continued success. We expect nothing less from ourselves.
We at TLMI are proud of our history, which we will build upon in the coming years to the benefit of our members and the industry as a whole. There is no better example of this than our upcoming Technical Conference, which for the first time will be developed jointly by TLMI and the Foundation of the Flexographic Technical Association (FFTA). By combining our resources and expertise, the industry's two premier trade associations are dedicated to producing the most extensive — and valuable — conference that tag and label converters have ever witnessed.
In addition, we have sharpened the focus of the TLMI Converter and Annual Meeting programs to provide our members with even greater "take home" value that allows them to make immediate improvements to the quality and service they deliver. We've also strengthened our relationship with FINAT, our European counterpart, to better address our many mutual concerns.
Ideally, we at TLMI headquarters would like all of the driving forces in our industry, from entrepreneurs to multi-national corporations, to join us as we strive to make the tag and label industry an even better place for its more than 2,000 active companies to grow and prosper.
Indeed, much has changed about our industry since TLMI's humble beginnings 70 years ago, as you will see while looking through this special supplement. On behalf of the TLMI board of directors, I'd like to thank the publisher and editors of Paper, Film & Foil CONVERTER for helping us share our success story with others in the converting industry who might ultimately benefit from all we have to offer.
As I look to the future, I see a stronger association that not only offers its members support but acts as a true partner in the growth of their businesses. I invite you to join us in our efforts to improve our industry and build a brighter future for all who take part.
---