Published: March 01, 2011, By By Claudia Hine, Managing Editor
NO.1
HENKEL CORP.
Liofol UR2790-22/UR5026-21 adhesive system
Adhesive Aids Fast Manufacturing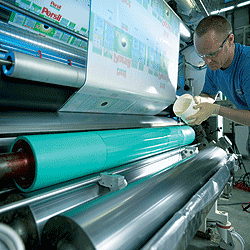 The Liofol UR2790-22/UR5026-21 adhesive system allows converters to produce laminated films, then roll, slit, pouch, and ship to food processors faster than current industry standard products, company reports. Developed for high-performance laminations exposed to pasteurization, boiling water, and sterilization, system also can be used for general-purpose food packaging laminations as well as health care, pharmaceutical, and cosmetic applications.
Guide Web with Air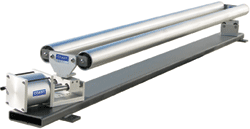 The RS2-10 all-air web guide double roller steering guide, capable of guiding webs to 130 in. wide, is suited for plastic films, multiwall bags, laminating, and flexo printing applications. There is no electricity used in the system, only low-pressure plant air, usually between 3 and 6 psi. Reportedly, systems also are impervious to dust as any airborne contaminants continually are blown away from the edge detectors.
Sealant Films Are Strong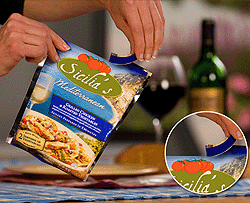 Torayfan TreaTear PP sealant films are said to provide easy, precise directional tear for retort pouches. Films work as the sealant layer in any type of pouch lamination and do not require laser scoring or perforations to make a clean, exact straight tear wherever needed on a pouch. Available as thin as 30 microns (1.2 mil), films offer yield advantages as well as flexibility with overall lamination design. Also said to offer sustainability benefits, to be exceptionally strong, and to provide high heat-seal strength.
Keep Cores from Deforming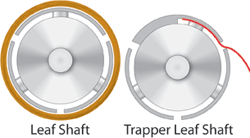 Leaf air shafts reportedly provide the ideal support for thin wall cores of 1½ in. or larger to keep cores from deforming during winding. Trapper leaf shaft models are available for coreless winding with the lead end of a web secured under a leaf's edge to begin the winding process. When winding is completed, the web is released easily from the shaft when the leaves are retracted.
Sheet Tyvek With No Static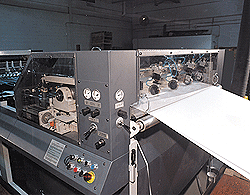 MSE sheeter converts rolls of Tyvek into precisely stacked piles. Dual-motor drive technology maintains sheet length accuracies of ±0.015 in., and a slitter rig can produce custom sizes in multiple piles. Sheeter reportedly eliminates the need to guillotine oversized sheets to a finished dimension. Delivery system has static-eliminating equipment and an air delivery system that productively runs Tyvek at speeds to 300 fpm.
Diamond-Coated Blades Provide Long Life

Diamond-coated carbide blades are said to offer long lifetimes and substantial cost savings. Benefits reportedly include lower long-term blade costs; reduction of machine downtime and setup costs; extreme sharpness; long lifetime; and improved yield. The cutting edge is chemically stable, which is said to prevent any materials from adhering to blade. The blades can be used at temperatures up to approximately 1,070 deg F/575 deg C.
Print on Secondary Packaging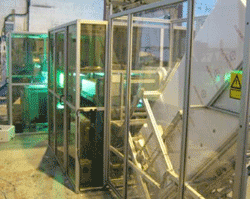 The Aquamarine digital inkjet printing system is targeted at high quality, multicolor batch printing of EPS fishboxes, chill boxes, cartons, and other secondary packaging. Features single-pass printing and full variable data capability with a 4.7-in. print height and print speeds to 1,800 boxes/hr.
Coatings Are Formulated for Inkjet
RhinoFlexx Inkjet Receptive Coatings are for application to paper, foil, and synthetic substrates. Coatings are available in high-gloss, satin, and matte versions and have been formulated to accept UV ink utilizing UV inkjet printers.
Coater Has Modular Design
A new coater features a modular design that incorporates a floor-mounted docking station and independent coater modules. Each module is capable of a different process setup but also can be programmed the same and swapped out to simplify cleaning and reduce downtime. Mechanical drives are included and only require air and electrical connections.
Water-Based Paper Coating Offers High OGR
Aqualene 5001 is a water-based, repulpable, biodegradable, high-OGR (oil and grease-resistant), environmentally safe coating for the paper converting and packaging industry. Company says product has passed demanding lab tests for OGR while containing zero VOCs and no ozone-depleting ingredients. It is formulated from ingredients found on FDA lists cleared for direct food contact.