Published: February 28, 2006, By Edited by Deborah Donberg, Assoc. Managing Editor
Covering the Full Spectrum of Industry News, Events & Activities
Thermoformable Web is Tough, Clear
ClearForm thermoformable bottom web from Rollprint Packaging Products, Addison, IL, is a new option for thermoform/fill/seal applications in medical and frozen food end-use markets.

The product is a proprietary copolymer blend said to offer outstanding toughness and clarity, along with a wide thermoforming processing window. It is described as an economical alternative to traditional bottom webs such as EVA/Surlyn/EVA, nylon coextruded films, and other PE-based polymeric blends.

ClearForm is the first product to be launched by Alliantz Flexible Packaging, the newly formed joint venture between Rollprint Packaging and Acme Packaging of Singapore.
---
---
Clean Room Gets a Vacuum Coater
DuPont Teijin Films UK has commissioned a multipurpose OptiLab vacuum coater from General Vacuum Equipment (GVE) for its Centre for Process Innovation (CPI) Class 1000 clean room in Wilton, Teeside, UK.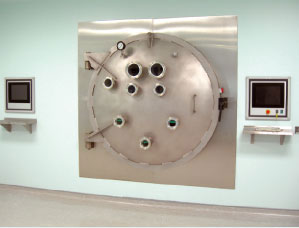 The bi-directional, roll-to-roll vacuum coater is used for both in-house and customer R&D. The coater can process web widths to 500 mm, with a maximum roll diameter of 400 mm and speeds from 0.01-20 mpm.The coater is said to form a significant part of the "open access" Flexible Electronics Substrate Facility being developed by the CPI.
SUPPLIER INFO:
General Vacuum Equipment—bobstgroup.com
---
---
A Coating/Drying Agenda
WALTHAM, MA—Consulting chemical engineer Edgar B. Gutoff, ScD, P.E., offers the 17th Coating and Drying Technology Seminar May 8–11 and the 14th Adhesion Technology Seminar May 11–12. Both will be held at the Best Western TLC Hotel in Waltham.

The Coating and Drying Seminar is designed for engineers and scientists working with the coating of fluids onto continuous webs and is said to be especially useful to those relatively new to the field.

The Adhesion Technology Seminar is recommended for engineers and polymer chemists involved with practical adhesive bonding to plastics and other substrates.

For more information call 617/734-7081 or e-mail This email address is being protected from spambots. You need JavaScript enabled to view it..
---
Conference to Address Retort
MILTOWN, NJ—The Packaging Group will hold its Retort Pouch 2006 conference April 25–27 at the Sands Hotel in Atlantic City, NJ. The program features approximately 20 speakers with a keynote address by Jeff Scheutz, VP global technology at Sonoco Products.

The conference also will include a special panel discussion, "Bringing in the Retort Pouch," in which four panelists will discuss importing premade, printed pouches from China, South Korea, India, and Israel.

For more information visit packaginggroup.com.
---
Emerging Economies to Benefit Caps and Closures, Study Says
CLEVELAND, OH—Global demand for caps and closures is the subject of a study by The Freedonia Group, which predicts the niche will expand at an annual pace of 4.8% through 2009 to $25.9 billion, representing 1.4 trillion units.
World Cap & Closure Demand (million dollars)
% Annual Growth
Item
1999
2004
2009
04/99
09/04
Cap & Closure Sales
16,910
20,450
25,900
3.9
4.8
North America
4,700
6,140
8,180
5.4
5.9
Western Europe
5,950
6,320
7,310
1.2
3.0
Asia/Pacific
4,105
5,245
6,880
5.0
5.6
Other Regions
2,155
2,745
3,530
5.0
5.2
Accelerating economic growth and rising personal incomes will support development of the various consumer nondurable goods markets, the study says, especially in the world's emerging economies. Closures and other packaging materials are among the primary beneficiaries.

Cap and closure sales also will benefit from their increased use in conjunction with traditionally closureless packaging media, including gabletop and aseptic drink cartons and plastic pouches. However, the report cautions, potential gains in this area will be limited by inroads of metal drink cans, flexible packaging, and multiserving plastic bottles.

As for emerging markets of the world, China will lead the way through 2009, surpassing the US as the largest closure market in the world in unit terms. Prospects in the US, however, are favorable, while the mature markets of Western Europe and Japan will see slower growth.

For more information contact Freedonia at 440/684-9600 or visit freedoniagroup.com.
---
"Extreme" Inkjet Solutions
ANN ARBOR, MI—Jetrion reports the launch of what it says is the industry's first program to offer inkjet users customized UV inks for in-line label, packaging, and specialty applications. "The UV3000 Custom Ink Program is designed to help customers facing the most challenging jobs, jobs with the most extreme specifications imaginable," says Dr. Kenneth Stack, president of Jetrion.

One example: Specialty Printing, East Windsor, CT, had a job that called for a highly reflective, self-adhesive substrate that could be variably printed with unique large ID numbers on each label in a special color ink. The substrate and the printed image had to withstand at least five years of exposure to every type of extreme weather. The Jetrion program developed and tested a custom UV inkjet ink to meet the demands and installed Jetrion's drop-on-demand 3025 Inkjet System on a Mark Andy press.

Whitlam Label Co., Center Line, MI, a provider of harsh-environment bar code labels for vehicles, has integrated the 3025 system on a flexo press, and Jetrion has developed custom UV inkjet inks that have a permanent affinity for hard-to-print high-gloss and film substrates for labels said to have unprecedented bar code quality and endurance.

In other news from Jetrion, the company has started moving its operations to a facility with more than three times the space of its current building. The 35,000-sq-ft facility is located in Ypsilanti, MI, 15 min from Detroit Metropolitan Airport.

Much of the new space will be used to accommodate a major expansion of Jetrion's inkjet ink manufacturing capacity. All of the company's other operations will be located in the facility eventually, moving in stages throughout 2006.
SUPPLIER INFO:
Jetrion——jetrion.com
Mark Andy—markandy.com
---
Outlook for Folding Cartons
ALEXANDRIA, VA—The Paperboard Packaging Council (PPC) reports the publication of its annual Trends: Industry Outlook and Market Data Report. The report offers analysis of the US economy, the folding carton industry, and 17 key end-use segments. Analysis is accompanied by PPC commentary on product, customer, and/or packaging trends in each end-use market.

The outlook and forecast sections were prepared by RISI, a div. of Paperloop. RISI projects the total of folding carton tons shipped in 2005 to drop 2.5% but expects the total value of shipments to remain on a par with 2004. The outlook for 2006 and 2007 is more promising.

For more information visit ppcnet.org.
---
Siegwerk Forms New Entity
SIEGBURG, GERMANY—The Siegwerk Group Intl. has closed its acquisition of the packaging ink activities of Swiss group SICPA Holding. The new entity will be called Siegwerk Ink Packaging, an operating company of the holding company Siegwerk Group Intl.

The product range of the new company will include advanced ink for flexible packaging, tobacco packaging, labels, paper and board, sheet-fed and UV, and decorative applications.
---
Flex-Pack Advances Honored
LINTHICUM, MD—For 50 years the Flexible Packaging Assn. (FPA) has honored the advancements in flexible packaging and its multi-functional attributes within the retail, institutional, and industrial markets. Once again, the winning entries of this year's Flexible Packaging Achievement Awards competition are said to mirror the packaging excellence, printing, technical, and environmental achievements taking place in the US flexible packaging industry.

The entry of 127 packages broke a record. Of that total, 35 packages received a total of 39 Awards.

According to FPA, a significant driving force behind many of the advancements in flex-pack is the demand for packaging that provides consumer convenience. This trend is seen in many of this year's entries.

The Highest Achievement Award winner is Ampac Flexibles' Gleukos custom stand-up pouch. (For more on this package, click here.)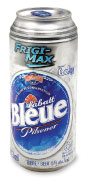 Taking home a Gold Award for technical innovation is DuPont Packaging and Industrial Polymers for the Cool2go Wrap (left). The wrap is made by placing a high-tech polymer insulation between two layers of DuPont Teijin Films' Melinex film. The patented process produces a thin thermal barrier that locks in coldness.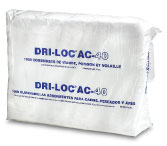 Honored for environmental achievement is Cryovac Food Packaging Div., Sealed Air Corp. The Compression Pack for Cryovac Dri-Loc Pads (right) features compact construction that allows more pads to fit in less space for greater efficiency in shipping and warehouse space. The package has an easy-open feature and reportedly employs less material and produces less waste than conventional corrugated cartons.

For a complete list of winners, visit FPA at flexpack.org.
---
Kodak Puts Focus on Packaging
By Claudia Hine, Managing Editor
ROCHESTER, NY—Beginning at the home of Kodak founder George Eastman and ending with a tour of Flower City Printing, Kodak's press event, held February 2–3, was designed to reveal the digital transformation of a company best known for photographic film. The event was attended by 14 publications, including PFFC.

While many companies would be satisfied with projected sales of $1 billion in 2007, that figure represents a steep decline in a fast-eroding market for Kodak's high-margin film sales business unit. As chairman/CEO Antonio Perez says, "We're not that Kodak anymore."

Today, says VP/general manager Vic Stalam, Kodak's vision is to provide solutions that help customers deliver high-impact packaging and accurate brand colors, across all substrates, through any print process, anywhere in the world.

Headed by president Jim Langley, Kodak assembled its Graphic Communications Group by acquiring and integrating the former Kodak Polychrome Graphics and NexPress joint ventures with the acquisition of Creo and Scitex Digital printing. Perez says this group will be a significant contributor to earnings in 2006.

The group offers technologies that include Prinergy Powerpack workflow software; Thermoflex and Magnus VLF platesetters; the Approval color proofing system; screening software; and printing plates.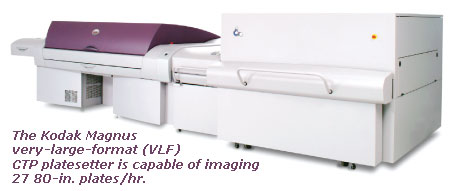 Attendees heard presentations by Carl Gustin, chief marketing officer, on how Kodak is transforming its brand; Laura Ryan, regional marketing manager, who presented testimonials from converters; and Professor Frank Cost, Rochester Inst. of Technology, who says integrated technology is the key to improving the effectiveness of packaging communications.'

The final stop was a tour of Flower City Printing's 135,000-sq-ft facility in Rochester. Founded in 1970, this tag and label, POP, and folding carton converter runs nine sheet-fed KBA presses and uses Kodak's Approval XP4 digital halftone proofing system, Sword Excel thermal printing plates, and Trendsetter 5067 CTP platesetter, which Flower City's Kevin Jay Neureuter describes as "an awesome machine."
---
---
People in the News
Paul S. Madill, executive VP and chief operating officer of Madern USA, receives the 2005 Harold W. Gegenheimer individual Award for Industry Service from NPES, The Assn. for Suppliers of Printing, Publishing and Converting Technologies, Reston, VA. Also at NPES, Thomas Saggiomo is elected chairman of the board.

FKI Logistex, St. Louis, MO, appoints Dick Braatz VP of manufacturing for the North American business unit.

At Repacorp Label Products, Tipp City, OH, Dennis Ryan joins as director of RFID Business Development, and Brandyn Zanow is named marketing manager for Sky-Scapes fluorescent light diffusers.

Xitron, Ann Arbor, MI, names Rick Werner western region dealer manager.
---