Published: January 31, 2006, By Edited by Deborah Donberg, Associate Managing Editor
Covering the Full Spectrum of Industry News, Events & Activities
Proofer Proves Itself
Flexo tradeshop Master Arts, Anaheim, CA, purchased a second Prediction 2230 digital halftone proofing system from Latran Technologies to expand its proofing capacity.
Wanting a system that would allow customers to see dots exactly as they would be printed, directly from the RIP that was driving their platesetter, Master Arts also needed a proofing solution that could image directly onto flexo substrates. Those needs led to the first Prediction system, which allows the company to proof on a clear flexo substrate, and growth now has necessitated the purchase of the second Prediction proofer.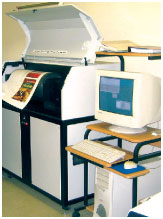 The system incorporates laser ablation transfer technology and real ink pigments on real flexo substrates. It images with a 10-micron spot that reportedly enables it to proof accurately any conventional, stochastic, or hybrid flexo screening technology.
"My experience with Latran has been very positive," says Master Arts president Elgin Chalayan, adding the Prediction system is extremely reliable. "We have been using [it] for years, and maintenance is next to nothing."
SUPPLIER INFO:
Latran Technologies—latran.com


---
---
Pregis Corp. is Born
LAKE FOREST, IL—AEA Investors has completed the acquisition of all of Pactiv Corp.'s protective and flexible business units for approximately $530 million. The acquired businesses will operate as Pregis Corp., a new entity. The acquisition includes diverse protective, flexible, and foodservice packaging and hospital supply products in North America and Europe.
James D. Morris will serve as CEO of Pregis, to be supported by the following former Pactiv employees: Andy Brewer, president, Protective Packaging North America; Peter Lewis, president, Protective and Foodservice Packaging Europe; Bill McBee, president, Hexacomb; Hartmut Scherf, president, Flexibles; Dieter Eberle, president, Hospital Supplies; and Kevin Corcoran, CFO.
---
New Company to Serve Asia
ADDISON, IL—Alliantz Flexible Packaging Pte. Ltd., Singapore, has been formed to serve the flexible packaging supply needs of China and Southeast Asia. The new entity will be serving local firms as well as multinational companies requiring an Asian supply source.
Alliantz is a joint venture between Rollprint Packaging Products of Addison and Acme Packaging Co. of Singapore.
Dhuanne Dodrill, president of Rollprint, will serve as Alliantz's chairman of the board. Former Acme principals Eddy Chan, PhD., and Ebing Chia are managing director/CEO and chief operating officer, respectively. Chan and Chia also will serve on the board, as will Craig Livingston, Rollprint's VP of business development.
---
Radiation Curing Report is Out
WHIPPANY, NJ—A new multi-client study from Skeist says US consumption of radiation-curable coatings, inks, and adhesives amounted to more than 20 million gal valued at more than $1.3 billion in 2004.
According to "Radiation Curing, VI," UV systems account for about 85% of the total dollar value, and the balance is split between EB and visible light compounds. By the year 2009, volume should exceed 26 million gal, the study says, corresponding to an average annual compounded growth rate of 5%.
Skeist says it first investigated the radiation curing business in 1970, when the total value was $2.5 million. Business doubled by the following year, and today it has risen more than 500x in dollars and 100x in volume.
For more information on the study, contact Skeist at 973/515-2020 or visit skeistinc.com.
---
Liberty Adds Smyth Display Div.
MINNEAPOLIS, MN—Liberty Carton Co., a div. of Liberty Diversified Industries, has acquired the St. Paul, MN-based display manufacturing division of Smyth Cos., a manufacturer of POP displays and a fulfillment service provider.
Liberty also has formed a strategic sales alliance with Smyth, enabling current and new Smyth customers to interact with their existing sales representatives.
---
Loparex Buyout a Done Deal
LONDON, UK—ABN AMRO capital has completed its ,230 million management buyout of the Loparex Group, producer of release papers and films (Loparex has a 21% share of the global release liner market).
"…we were particularly attracted by the company's strong market position, global presence, and track record of growth," says Johan Bjurstrom, executive director for the Nordic operation of ABN AMRO Capital. "We expect that Loparex, as a stand-alone company, will be able to further strengthen its position and accelerate growth of both revenue and earnings. … ABN AMRO is looking forward to supporting Loparex with capital, international networks, and its experience with numerous industry sectors that can help advance the company's development."
Pentti Kallio will serve as Loparex Group president and CEO, and the head office will be located in Apeldoorn, The Netherlands.
---
Cello-Foil is Sold
CHICAGO, IL—Mesirow Financial reports Cello-Foil, Battle Creek, MI, has been sold to Sun Capital Partners. Mesirow served as exclusive financial advisor to Cello-Foil in the sale. Cello-Foil produces flexible packaging for major consumer products companies. Private equity investment firm Sun Capital is based in Boca Raton, FL.
---
NPE to Focus on Technology
WASHINGTON, DC—The NPE 2006 exhibition will feature a multi-exhibitor pavilion that will explore four technologies: nanotechnology; bioplastics; energy efficiency; and recycling. The Society of the Plastics Industry (SPI), sponsor of NPE, reports the New Technology Pavilion will include exhibits by both companies and technical organizations. SPI reports it has reduced by 25% the fee per square foot in the pavilion normally charged to companies that are not members of SPI.
NPE is scheduled for June 19–23 at Chicago's McCormick Place. For more information contact Walt Bishop at This email address is being protected from spambots. You need JavaScript enabled to view it. or plasticsindustry.org.
---
Sonoco Sells Carton Business
HARTSVILLE, SC—Sonoco has completed the sale of its folding carton business to Caraustar Industries, Austell, GA, for an undisclosed purchase price.
Harris E. DeLoach Jr., chairman, president, and CEO of Sonoco, explains, "Our small folding cartons business is no longer core to our growth strategy and supporting portfolio of products and services. Proceeds from the sale will be used to reduce debt."
---
---
PEOPLE & PLACES
Harper Corp. of America, Charlotte, NC, announces Russell Carrington as technical account manager for the Midwest, to be based in Kansas City, MO.
Sartomer Co., Exton, PA, part of Total's Chemicals branch, appoints Vincent Vadot VP of finance.
In a change of management structure, Douglas-Hanson Co., Hammond, WI, names Jon M. Hanson president. Chris Hanson will retain his role as chairman and CEO.
Steve Fullerton, director of trade relations at Kodak Graphic Communications Group, Rochester, NY, is elected to the National Assn. for Printing Leadership's Walter E. Soderstrom Society to honor his years of service to the industry.

John D. Meyer takes over as director of the Printing Pilot Plant at Western Michigan Univ., Kalamazoo, MI.
Craig Adhesives and Coatings, Newark, NJ, reports organizational changes focusing on three market segments. Market segment managers include Dave Elliott, label products; Mike Edwards, paper, packaging, and commercial products; and Larry Thomas, specialty products. David Mistretta, VP and director of sales, will oversee each market segment. Mark Mitry serves as technical director.

Kim Tanis joins Nilpeter USA, Cincinnati, OH, as regional sales manager for the Southeast.
At MAN Roland, Westmont, IL, Ken Hamel is appointed district sales manager for sheet-fed systems in the East, and George Fischer becomes general manager of the Central Region.
Richard Gallimore is the new mid-South territory manager for AccuWeb, Madison, WI, covering Texas, Louisiana, Oklahoma, Arkansas, Missouri, Kansas, New Mexico, and Nebraska.
---