Published: December 31, 2005
Machinery, Accessories, Services














Redesigned Controllers Offered
Montalvo, Danarota Technic Div., Gorham, ME; 207/856-2501; montalvo.com
Company reports the next generation of System 3000 controllers is here: the X-3400ce tension controller; the D-3400ce dancer controller; and the DTI-3400ce dancer controller with tension indication. Each features a new circuit board and is supplied with redesigned software to provide a higher level of performance. All also offer additional industry-standard communication protocols.

---
Silver Ink Offers Brilliance
Eckart America, Painesville, OH; 440/954-7600; eckart.net
Metalstar MFX 06 9000 nl standard base offset silver is a nonleafing silver ink formulated for the patented MetalFX printing process. Reportedly exhibits unique optical and trapping properties while maintaining the strengths and advantages of the existing standard and premium MFX silver inks. Also said to retain brilliance level even when overcoated. This conventional drying sheet-fed ink for lithographic presses is formulated as a first-down ink and overprinted with CMYK process colors to create an almost infinite range of metallic colors in one pass.

---
Tapes for Strong Splices
Dielectric Polymers, Holyoke, MA; 800/628-9007;
dipoly.com
NT-9511-2SW and NT-9512-2SW splicing tapes are suited for roll label stock and other substrates to be coated with PSA. Both are constructed with blue silicone adhesive on a polyester film backing that has a specialized release coating on the backside to allow adhesive to release at splice area. Tapes provide splices that do not need to be removed from the web, saving time and offering ease of use. Tapes are constructed with an aggressive adhesive to assure strong splices. Also reported ideal for wrapping idlers and other in-process rolls that come into contact with adhesive.
---
Dust Collectors are Powerful
Precision AirConvey, Newark, DE; 302/999-8000;
precisionairconvey.com
Reverse pulse-jet Models 12 and 16 reportedly provide efficient, reliable dust collection down to two microns. They feature an oversized compressed air cannon and reservoir that permit high volumes of powerful, compressed air bursts to clean the filter cartridges at frequent intervals. Wide-space filter configuration and steep-angled hopper, supported by powerful cleaning action, promote the consistent removal of dust without bridging, caking, or other buildup, company says.
---
Ensure File Consistency
RIPit, Citrus Hts., CA; 916/962-7050; ripit.com
Symphony is a comprehensive, turnkey Adobe PostScript 3 workflow solution built on company's core OpenRIP technology. Controls 100+ imagesetters, platesetters, printers, and plotters natively. Also can control a wide range of PostScript and TIFF-in devices from a single interface, which is said to ensure file consistency across all devices.

---
Pouches from Unsupported Films
Mamata USA, Montgomery, IL; 630/805-2320; mamatausa.com
The Vega 610 pouchmaking system produces pre-formed pouches from unsupported coextruded films as quickly and easily as pouches from laminates, company reports. Pouches are said to provide longer shelf life and better barrier protection for the food, pharmaceutical, medical, and cosmetic industries. Designed for small job runs, system can be configured to make many different pouch styles, and changeover from one size, type, or material is said to be fast and easy.

---
Shaft Design Aids Roll Quality
Tidland Corp., Camas, WA; 800/426-1000; tidland.com
The D4 differential shaft is said to provide unmatched finished roll quality and enhancements to existing Models D2 and D3 to reduce set-up time. The D4 offers precise control of tension as low as 0.15 PLI, allowing converters to run ultra-thin films. A two-row, 12-ball, torque-activated core-lock design ensures equalized tension across any combination of roll widths.

---
Strong Bond with Adhesive
Adchem Corp., Riverhead, NY; 631/727-6000; adchem.com
Company reports 8311M-76G mounting adhesive on double-coated polyester film brings a clean, permanent/removable bond to digital imaging, electronics, medical devices, and graphic arts for temporarily mounting foams and plastics. A 76 gloss-gloss liner is polycoated to ensure flatness and resist cockling. Said to deliver a strong yet removable bond even after extended exposure to direct sunlight.

---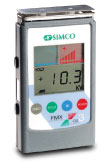 Find and Measure Static
Simco, Hatfield, PA; 215/822-6401; simco-static.com
The FMX-003 compact electrostatic fieldmeter provides a fundamental measuring tool to isolate and solve static problems in all applications with a potential for static charge generation. Locates and measures static voltages within ±22kV (22,000V) at a distance of 1 in. and displays results numerically and in bar graph format. Said to be easy to operate.



---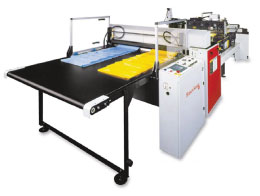 Two Types of Bottom-Seal Machines
Hudson-Sharp Machine Co., Green Bay, WI; 920/494-4571; hudsonsharp.com
Range of bottom-seal bagmaking machines for the plastic converting industry includes pin stack and clamp stack (pictured) machines. Both pin stack and clamp stack models can handle single or multiple lanes of film. Multiple lanes of nonprint registered material can be formed from a single parent roll that is slit sealed or from unwinds designed to handle multiple rolls of film that are placed with the bag machine.

---
Film is Made from Vegetables
Creative Film Corp., Lakewood, NJ; 732/367-2166; creativefilmcorp.net
Green Earth holographic film, designed mainly for packaging, is not based on petroleum but is derived from renewable vegetable sources such as wheat, potatoes, and corn. PVC-free film meets all FDA requirements for packaging, is 100% biodegradable, and can be composted in a manner similar to paper and board products. Film is available in a standard width of 63 cm and a standard thickness of 65–75 microns. Other widths and thicknesses are available for special order.

---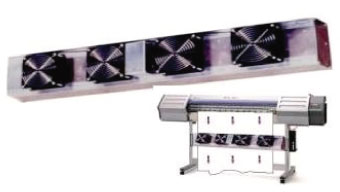 IR Dryer Raises Inkjet Quality
DRI, Tampa, FL; 813/837-9368; driir.com
Rad-Air II IR heaters for wide-format digital inkjet printing are available in various heated lengths from 36–100 in. Designed to dry both water- and solvent-based inks, model reportedly allows users to increase production speeds and improve quality, eliminating smudging and smearing.

---
Servos Update Bag Machine
Battenfeld Gloucester Engineering Co., Gloucester, MA; 978/282-9396; bge.battenfeld.com
Innovations to the 4180 in-line bagmaking machine include four-axis servo control, print registration, and an advanced operator interface said to improve process efficiency and economy. The servo motors and control package also can be retrofitted to all versions of the machine now in operation. Using servos on the nip rolls prevents over-tensioning of film during sealing and minimizes the possibility of distorting and breaking the web, company reports. Servo control of head pressure and distance-of-travel assures accuracy and repeatability, as does linking the shuttle to a servo motor and linear actuator.

---
Robo Cylinder with High Thrust
IAI America, Itasca, IL; 800/944-0333; intelligentactuator.com
The RCP2-RFA/RFW thrust-type robo cylinder achieves a maximum push force of 6,000N, said to be more than 7x the maximum push force of a conventional model. Operators have a choice of three push force levels: 1,500, 3,000, and 6,000. With the high-thrust version, six levels of stroke may be selected with a range of 50–300 mm. Operation advantages are said to include reduced noise and improved ease of use and maintenance.

---
Precision with Ten-Color Press
Comexi North America, Feeding Hills, MA; 413/789-3800; comexi.com
The FI flexo press prints 600 mpm in widths to 1,700 mm and print lengths from 350–1,350 mm in ten colors. Monobloc frame and refrigerated drum are said to provide high precision. New feature isolates print and ink areas from electrical mechanisms. Press is said to offer quick changeovers and advances in drying.

---
Coated Doctor Blades Last
Max Daetwyler Corp., Huntersville, NC; 704/875-1200; daetwyler.com
The D-line of coated doctor blades is designed for use in flexo and gravure printing applications to reduce score lines and streaks and to enhance blade, anilox roller, and gravure cylinder life. Company says testing has shown blades to last long and wear evenly, requiring fewer blade changes and less press downtime and making them suitable for long runs.

---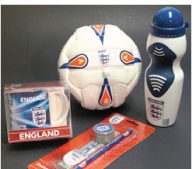 Holograms Offer High Security
Light Impressions Intl., Surrey, UK; +44 (0) 1372 386677; lightimpressions.com
BrandMax holograms feature an output resolution that can exceed 16,000 diffractive pixels/sq in. According to company, precision fabrication technology, which is software-driven, allows kinetic color effects normally reserved for protecting the highest-level government security documents.


---
Inkjet Printer is Modular
Durst Image Technology, Rochester, NY; 888/480-3588; durstus.com
The Rho 600 Series incorporates company's Quardo Array inkjet technology. With 512 inkjet nozzles, the technology provides a print speed to 1,600 sq ft/hr and what is said to be very high print quality. New series reportedly offers flexibility to meet customer needs from entry level to the most advanced high-speed machine, as well as a modular design.

---