Published: September 30, 2005, By PFFC staff
---
Part 1 |
Part 2
---
Machinery, Accessories, Services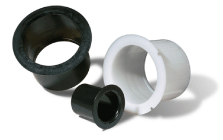 Plugs Protect Heavy Rolls
Badger Plug, Greenville, WI; 920/757-7300; badgerplug.com
Heavy-duty sleeve plugs suspend and protect extra-heavy rolls safely when used in combination with company's wooden endboards, H-channels, and clips. Company says large rolls are better protected during transit and storage while suspended end to end. Plugs are available to fit both 3- and 6-in. cores.
---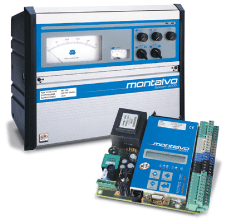 Controller Indicates Tension
The Montalvo Corp. , Gorham, ME; 800/226-8710; montalvo.com
The DTI-3100ce dancer controller with tension indication and progressive PID circuitry regulates output to an unwind brake or rewind clutch to maintain the position of the dancer arm. The signal provided by company's tension-sensing load cells is displayed on the analog meter and is used for setting and monitoring actual web tension.



---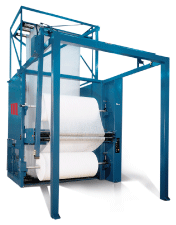 Splice Low-Tension Materials
Martin Automatic, Rockford, IL; 815/654-4800; martinautomatic.com
Model ECPLT is an automatic splicer for high-speed, low-tension applications. Custom-engineered for a wide range of materials, including tissues, films, and nonwovens, model is available with a taped overlap splice unit or with tapeless (heat-seal) lap or butt splice units. Model is designed in web widths to 160 in., makes splices at zero speed, and uses an accumulator that stores enough web to keep process running at full speed during splicing.
---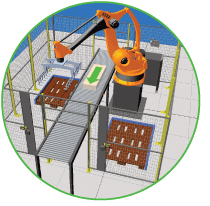 Tube Stacker Adds Efficiencies Windmoeller & Hoelscher, Lincoln, RI; 800/854-8702; whcorp.com
The Robotic Tube Stacker employs the industrial arm software and gripper system of the Arcomat2 palletizer. Stacker is able to stack both tubes and finished pinch sacks with an output of 7–8 hands/min, allowing tuber and pinch bottomer to run at maximum speed. Hands are smaller, enabling a smoother palletizing job with less creasing and wrinkling of paper sacks, company says.



---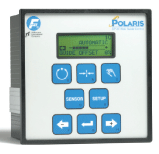 Web Guide Retrofit Simplified
Fife Corp., a Maxcess Intl. co. , Oklahoma City, OK; 800/639-3433; fife.com
Company is offering a program to offset the cost of retrofitting pneumohydraulic web guides to electromechanical systems. Retrofit program includes all components necessary to make the switch, as well as cash back for the return of older equipment. Kits include a web guide controller, sensors, electromechanical actuator, mounting bracket, and cables to be installed by internal maintenance personnel or local company service engineers. Each system is covered by a 12-mo warranty.
---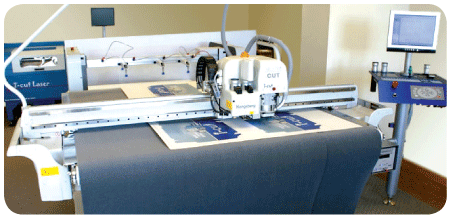 Cutting Integration Announced
Esko-Graphics, Vandalia, OH; 937/454-1721; esko-graphics.com
Company announces the integration of the i-cut vision control system and i-script workflow, developed by Mikkelsen Graphic Engineering, in its Kongsberg i-XL cutting tables. This allows die-less cutting contours to match printed images perfectly, improving overall productivity and quality, company says. Tables are suited for cutting, creasing, and scoring low-volume corrugated and folding carton jobs.
---
Die Surface Sharp and Durable
Extrusion Dies Industries, Chippewa Falls, WI; 715/726-1201; extrusiondies.com
EverSharp tungsten-carbide coated lip edges can be made as sharp as stainless and are sharper than standard industrial chrome plating, company says, adding they are more durable than either because of the wear-resistance of the coating.
---
Monitor Web Breaks
Honeywell Intl. , Phoenix, AZ; 602/313-4054; honeywell.com
The Hilcont Proweb II web monitoring system features a fast camera to record events in the system memory, continuously, whenever a web break occurs. Guides the user to find the break location on the web and displays a memory-contained recording made at the break moment, plus the factors causing the break.
---
Measure Thin Coatings
BYK-Gardner USA, Columbia, MD; 301/483-6500; bykgardner.com
The byko-test MPOR for measuring very thin coatings features a dual sensor with magnetic-inductive Fe and NFe probe that automatically recognizes the substrate. Readings are displayed on two illuminated LCD displays. An integrated radio transmitter transfers the readings wirelessly to the computer with an optional radio receiver.
---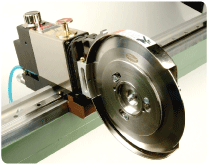 Knifeholder is Upgraded
Tidland, a Maxcess Intl. co. , Camas, WA; 800/426-1000; tidland.com
The Easy Glider mount for manual or semi-automatic slitters is said to help reduce the time needed for repositioning company's Performance Series knifeholders. It is available immediately on all new systems or as an easy retrofit, company says, adding operators now can move manual knifeholders effortlessly in seconds without tools. Moves smoothly on linear bearings, and holders glide to their new position with a light touch and use regulated air pressure to engage their blades quickly and precisely against the lower slitter.
---
Aluminum-Coat with Efficiency
Applied Films Corp. , Longmont, CO; 303/774-3200; appliedfilms.com
Topmet aluminum web coating systems for metallized protective packaging materials are said to be flexible and suited for all plastic film and paper packaging materials. Systems coat 14 m/sec with a maximum annual output to 6,500 tons. Control is fully automated, maintenance is minimum, and the use of raw materials and power is said to be efficient.
---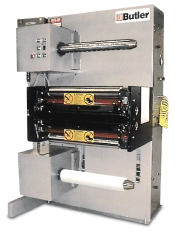 Splicer has Solid Features
Butler Automatic, Middleborough, MA; 800/544-0070; butlerautomatic.com
The Series SP-2 splicer offers zero-speed technology with more than 99% splice reliability at speeds to 500 fpm. Advanced features include a rolling nip splice head, simple nested vertical festoon, and microprocessor controls with adjustable tension control. Solid manufacture and simple mechanical layout feature a minimum number of motors and mechanical parts to ensure long trouble-free performance, company says. Design also features cantilevered shafts for easy direct roll loading and a compact footprint.
---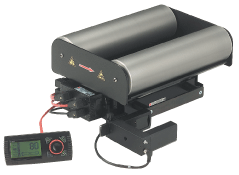 Control Ten Web Guides at Same Time
Double E Co. , West Bridgewater, MA; 508/588-8099; doubleeusa.com
The compact RK31 remote web guide controller features simple joystick operation with a clear LCD display that communicates step-by-step instructions for initial calibration and for setting web guide parameters. This fully functional controller is equipped to control up to ten web guides at the same time. Controller is able to receive signals from ultrasonic, IR, and camera sensors to line, center, or edge guiding, and it is not necessary to change the sensor carrier or control device when various web materials demand different sensor types.
---
Driver is Enhanced
Xitron, Ann Arbor, MI; 734-913-8080; xitron.com
Company offers enhanced interface for Presstek technology-based devices, including the Presstek Dimension line of CTP devices, Ryobi DI 3404, Heidelberg QM-DI, and KPG DirectPress digital printing presses. Plug-in/driver for Navigator RIPs and Raster Blaster TIFF Catchers includes the ability to generate automatically Ink Key settings files used by the Heidelberg QM-DI. Supports both eight- and 12-key systems.
---
---
Part 1 | Part 2
---