Published: August 31, 2005, By Edited by Deborah Donberg, Associate Managing Editor
Narrow Web Converting Industry News
Tape has Aggressive Adhesive
WINDSOR, CT—Scapa Automotive offers P1010A, a black flocking tape designed for automotive applications including anti-rattle, NVH, and friction reduction.
The tape comprises a black 20–30-mil-thick, precision-cut nylon flock material, single coated with an aggressive automotive-grade acrylic adhesive. Low-fogging adhesive is said to offer exceptionally high tack and peel strength and to bond well to a wide variety of surfaces.
---
Donation to Aid Students
MILWAUKEE, WI—Tailored Solutions has donated a copy of Label Traxx, its print business management software for flexographic narrow web label printers and converters, to Waukesha County Technical College, in suburban Milwaukee.
Company president Ken Meinhardt says, "Comprehensive laboratory training using the latest software becomes ever more important as students seek to enter the highly technical printing environment of the 21st century....[We] are proud to support the excellent graphic arts program of the college and will provide ongoing faculty training to ensure that the latest techniques are being taught."
Waukesha County Technical College offers more than 2,000 courses to meet the needs of students and employees in the greater Milwaukee area, and it is especially known for its graphic arts and printing curricula.
---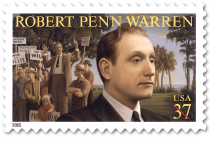 First Poet Laureate Honored
STOW, OH—MACtac supplied the self-adhesive construction for the US Postal Service commemorative stamp featuring Robert Penn Warren, America's first official poet laureate. There are 45 million stamps, formatted in 20-stamp panels.
The stamp, issued as part of the USPS's Literary Arts series, was introduced April 22 at the Robert Penn Warren Museum in Gutherie, KY, during a week of events that celebrated the 100th anniversary of Warren's birth.
---
ECLs for the Trade
APPLETON, WI—Xpanded Label Technology has opened a new facility in Appleton to meet market requirements for expanded content labels (ECLs), p-s labels combined with paper leaflets. The company will sell to the trade only, including printers, promotion agencies, and distributors.
"Our market research indicated a strong need for a trade-exclusive supplier," says co-owner Jim Volkman. "...Our printer customers don't need to worry about us being their competition and our agency customers don't need to worry about us selling direct."
---
Phoenix Challengers a Top Group
CHARLOTTE, NC—A record number of students—38—earned the highest ever overall test scores this past April in math exams, prepress, press operation, platemaking, and written tests in the Phoenix Challenge, held at the Harper National Flexographic Center at Central Piedmont Community College in Charlotte.
The Challenge is an all-volunteer, not-for-profit organization of industry professionals dedicated to the recruitment and development of the future workforce for flexography. Each year, flexo high school students and teachers from the US and Canada are invited to a two-day, skill-based competition with hands-on and written testing. Winners are eligible for scholarships funded by the Phoenix Challenge Foundation. So far, $16,000 in scholarships has been awarded.
---
Chip Dispenser Agreement
BOUCHERVILLE, QC, CANADA—ETI Converting Equipment has signed a strategic development agreement with Quelis ID Systems, a manufacturer of RFID clips based in Mirabel, QC. The agreement will result in integrating RFID chip dispensers on the ETI Labeline and Cohesio label manufacturing equipment.
The system goes along with the ETI philosophy of manufacturing the complete label in-line (silicone and adhesive coating) after the printing operation, thus allowing the printing under the adhesive.
The companies are targeting both pharmaceuticals and wholesaling.
---
---
RFID UPDATE
RFID Program On-Line TAMPERE, FINLAND—UPM Rafsec reports its newly developed manufacturing technology for the mass production of state-of-the-art RFID tags has gone through a successful pilot program and now is in use at its new North American manufacturing site in Fletcher, NC.
The proprietary and patent-pending process is designed for volume production of EPC-compliant UHF tags.
---
RFID Partnership Announced
ANN ARBOR, MI—Precisia, a developer of advanced printed electronics technologies and a wholly owned sub. of Flint Ink Corp., is partnering with Impinj, Seattle, WA, to launch a line of RFID products utilizing Impinj's family of chips.
Precisia's products delivered through the partnership will utilize Impinj's Monza, EPCglobal Generation 2 compliant RFID tag silicon, as well as ZumaRFID Class 0+ chips.
Precisia will design, prototype, test, and print its own antennae for the inlays it produces with the chips, or it will print its own antenna designs developed by Impinj. RFID antennae designed and printed by Precisia have been used by Impinj for more than a year.
Meeting RFID Demands
SEBRING, OH—MPI Label Systems has formed partnerships with two Mexican distributors, RF Integra and Ego Mexico, to meet growing demand for RFID labeling capability.
Ego Mexico will act as a distributor for MPI's line of products and services throughout the central and southern areas of Mexico and all of Latin America. RF Integra will distribute MPI's RFID product line in northern Mexico. The line includes smart labels, printers, applicators, and readers.
---
Click here to read PFFC's 2nd annual RFID review—the hottest headlines in RFID in the past 12 months.
---
---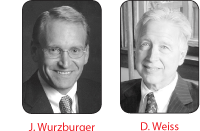 PEOPLE & PLACES
Avery Dennison, Painesville, OH, appoints John Wurzburger VP and general manager, Fasson Roll North America.
Douglas Weiss, Ph.D, 3M, receives the 2005 Carl Dahlquist Award from the Pressure-Sensitive Tape Council, Northbrook, IL. The award is presented to one speaker at each annual technical conference who demonstrates, in the opinion of the judges, the best in research relating to adhesive tape technology.
Diversified Labeling Solutions, Itasca, IL, promotes Joe Hirschmann to general manager of its Reno, NV, manufacturing facility.
---