Published: May 31, 2005, By PFFC staff
---
Part 1
| Part 2
---
Machinery, Accessories, Services
CMYK for Thousands of Colors
Petzold Concept, Gernsheim, Germany; +49 (0) 6258 949 88-0; petzoldconcept.de
With the ECP (Exact Colour Print) technique, all 4,200+ colors, metallics, and pearl tones currently included in the system can be reproduced using CMYK, silver, and/or gold (based on ISO 2846 standards). It is also possible to print ECP colors with four-color images or photos by using a special ICC profile that harmonizes the higher densities required when printing ECP, leaving photos in their natural state.

---
Cure with Lower Wavelength
UV Process Supply, Chicago, IL; 800/621-1296;
uvprocess.com
The 375nm Con-Trol-Cure UV-LED Cure-All features a lower wavelength that enables this UV curing system to cure opaque inks utilizing an array of UV LEDs. The instant-on/instant-off system requires no mechanical shutters, emits no heat, has a consistent output lamp life of more than 50,000 hrs, and can be sized to user's specifications.
---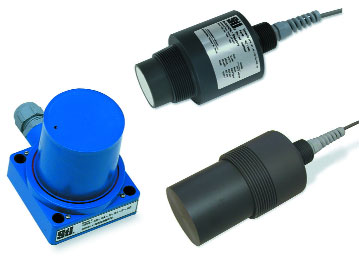 Sensors OK for Hazardous Use
Scientific Technologies, Automation Products Group, Logan, UT; 888/349-7098; stiapg.com
The IRU-2000/3000 family of ultrasonic sensors now is CSA-approved for operation in Class I Div. 2, Group A, B, C, and D hazardous locations. They are said to provide a reliable, noncontact method of determining distance or level measurements. Detection range is from 1-35 ft.

---
Convert Waste to Electricity
Beijing Roy Environment Technology Co. , Beijing, China;
thinkenger.com/trade
The EZ-Power Generator waste plastics cracking unit converts waste plastics into oil by low-temperature thermal cracking in the absence of air and utilizes the output to produce electricity. System includes feeding unit, reaction unit, distillation unit, sludge extractor/drying unit, circulation water unit, oil storage unit, wastewater treatment unit, scrubbing unit, and power-generating unit.
---
Dynamic Duo Detects Edges
AccuWeb, Madison, WI; 608/223-0625;
accuweb.com
The WideArray Fusion is a patent-pending edge detector that combines ultrasonic and IR technologies in a dynamically compensated array edge detector. Designed for converters running a broad range of materials, product is said to deliver optimum performance in any environment. It is compatible with Micro 1000 and Micro 4000NET controllers, which select ultrasonic or IR detection modes automatically.
---
Repair Bladder in Less Time
Convertech, Wharton, NJ; 973/328-1850;
convertech.com
Company reports it has eased and reduced repair time on its re-released bladder repair system for lug and button shafts, ensuring more uptime and fewer workplace injuries. Using the self-contained bladder cartridge reportedly can reduce web shaft repair time to as little as 10 min.
---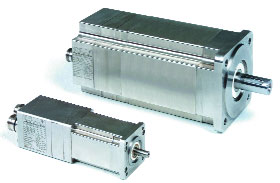 Servo Motors are Stainless
Baldor Electric Co. , Fort Smith, AR; 479/646-4711; baldor.com
All-stainless steel brushless servo motors will handle IP67 and 1500 psi washdown conditions. Can be used in harsh, corrosive, high-hygiene environments. Said to be designed for durability, motors are available in standard and low-inertia models and are offered in five frame sizes.

---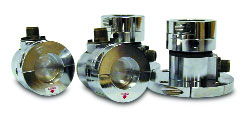 Control System is Precise
Nireco America Corp. , Port Jervis, NY; 845/856-4053; nirecoamerica.com
Digital infeed press tension control system utilizes a 32-bit DSP microprocessor motion controller and is designed to control web tension at intermediate zones automatically and precisely. Can be used with company's digital tension transducers. Features standard load ratings of 25, 50, 75, 100, 150, and 200 lbs; industry-standard mounts are offered.

---
Print Micro-, Mini-Flute
MAN Roland, Westmont, IL; 800/268-4673;
manroland.com
The Roland 900XXL wide-format offset, sheet-fed press can be equipped to handle board thicknesses to 1.6 mm or 63 pt, reportedly positioning it as a productive solution for E-flute, F-flute, and G-flute printing. The 73-in. press is said to deliver 328% more printable area than a conventional 40-in., sheet-fed machine and 22% more printable area than the largest 47x64-in. press.
---
UV Power Supply is Compact
GEW, North Royalton, OH; 440/237-4439;
gewuv.com
The e-Brick modular and compact electronic power supply is said to have less than 30% of the volume and 20% of the weight of conventional systems. High-frequency square wave electrical output increases UV output by 10%. Company says the three-phase input balanced under all running conditions and high power factor results in up to 30% less energy consumption on some systems.
---
Software Plug-Ins Upgraded
Esko-Graphics, Vandalia, OH; 937/454-1721; esko-graphics.com
DeskPack 2.0 is called a major upgrade of company's set of software plug-ins for both Adobe Illustrator and Adobe PhotoShop. New capabilities include the ArtiosCAD plug-ins including stepX, barX, OutRight, ViewX, and Ink Manager. New Adobe PhotoShop plug-ins include Flexotools and spot color tools. New plug-ins are said to bring powerful packaging prepress production tools to designers' and operators' desktops.

---
Collapser Aids Bubble Control
Battenfeld Gloucester Engineering Co. , Gloucester, MA; 978/281-1800;
bge.battenfeld.com
The RollAir Collapser provides consistent control and quality regardless of film gauge or surface characteristics, company says. Works equally well with films that are thin, transparent, coextruded, extensible, or tacky. Features noncontact airboard and composite rollers. Air flotation is provided in the area where bubble contact may not turn traditional rollers, eliminating scratches in the film.
---
Winding Drive Easy to Maintain
Amacoil, Aston, PA; 800/252-2645; amacoil.com
The Uhing Model RGK3-20-0 rolling ring traverse winding drive for general spooling applications offers manufacturing economies said to permit competitive pricing but not impair its ability to meet application requirements for most basic-level winding operations. Tested for more than 50 million switch cycles, drive requires only minimal maintenance, company says.
PFFC-ASAP 444
---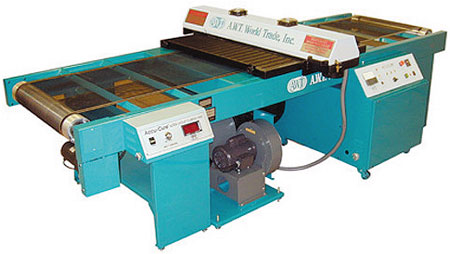 Cool UV Curing Unit is Flexible
A.W.T. World Trade Group, Chicago, IL; 773/777-7100; awt-gpi.com
The Accu-Cure UV curing unit is said to help screen printing operators obtain the ultimate in high-speed cool curing. Computer-designed cooling system minimizes the level of heat transmitted to stock in the curing chamber, company says. Operator can adjust gate height on the curing-head module according to stock thickness and eliminate light leakage. Operator also can adjust lamp output to conditions, prolonging life and conserving energy.

---
Measure, Analyze Ink Jet
imaging Technology intl. (iTi) , Boulder, CO; 303/443-1036;
imagingtechnology-corp.com
The Drop Watcher III system reportedly offers precise and reliable measurements of digital jet-able fluids and can be configured to meet custom testing requirements. Microscope, camera, and LED strobe are positioned and focused accurately at each nozzle to measure drop formation time, drop size, velocity, tail merge, and flight time to the substrate, all automatically. Includes adjustable magnification and contrast with a large field of view and range of measurements.
---
Controller has Improved Capabilities
Hardy Instruments, San Diego, CA; 858/278-2900;
hardyinstruments.com
Company has expanded the communication capabilities of the HI 3300 tension controller to include Ethernet/IP for greater integration capabilities. A load cell-based, closed loop control methodology is said to control tension precisely. Controller optimizes process by directly controlling a drive or braking system based on the actual direct measurement of product tension.
---
Winder Safer to Use
Davis-Standard Corp. , Pawcatuck, CT; 860/599-1010;
davis-standard.com
Industrial/agricultural film winder incorporates an automatic cross-cut knife and transfer mechanism said to ensure reliable transfers to a new core and improve operator safety. Available in widths from 40–200 in. wide, winder is capable of cutting through eight folds of film, each 6–8 mils thick.
---
Washout Solution is Mild
Anderson & Vreeland, Bryan, OH; 866/282-7697;
andersonvreeland.com
Flexowash A specialty solvent-washout solution is designed for improved processing of sheet photopolymers used in flexo printing. Said to eliminate problems associated with perchloroethylene and chlorinated solvents. Company adds solution is milder and results in less plate absorption, which reduces plate swell and significantly reduces processing and drydown times.
---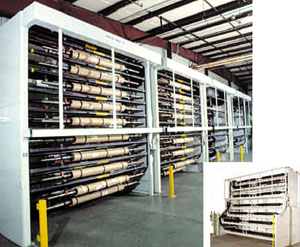 Carousel System is Automated
HarperScientific, Charlotte, NC; 866/588-8686; harperscientific.com
In a partnership with J&D Assoc., company offers motorized carousels for anilox roll storage. UL-listed systems are available in customized heights and widths and are said to be loaded easily by one person. Company says one carousel can protect and organize a set of rolls weighing to 30,000 lb safely.

---
Find Lighter Shaft Alternative
Tidland, Camas, WA; 800/426-1000;
tidland.com
The Online Shaft Configurator software identifies lightweight shaft alternatives for unwind and rewind applications. By entering basic requirements for simple mounting styles, such as unwind or rewind, roll weight, and web width, user is provided with a carbon fiber or aluminum external element air shaft solution that reportedly can weigh as much as 50% less than existing shaft. Described as a useful tool to aid in eliminating unnecessary lifting hazards.
---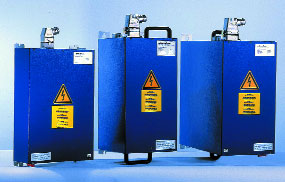 Keep UV Lamp Output Constant
IST Metz, Nürtingen, Germany; +49 (0) 70 226 00 2-0; ist-uv.com
The ELC range of electronic control equipment now is designed to operate UV lamps. Integrated output controls guarantee a consistent output from the lamps, and the equipment has integrated electronic and monitoring controls to ensure the performance of the lamp remains constant even if network voltage varies by ±10%.

---
Remote Proofing Made Easier
Integrated Color Solutions, New York, NY;
icscolor.com
Company has qualified X-Rite's Monaco-OPTIXXR for use with its Remote Director monitor-based proofing system. Users can view a document or image from different locations, simultaneously or at their convenience, with the assurance the color they're viewing is consistent, the company reports.
---
Warranties are Extended
Tilt Lock, St. Michael, MN; 763/497-7045;
tiltlock.com
In cooperation with Parker Hannifin, company says the warranty on all pneumatic components of air-operated Tip-Lifts has been extended to 5 yrs. Covered components include cylinders, valves, filters, and pressure regulators. The warranty on all other Tip-Lift components, excluding normal wear items, is now 2 yrs after shipment of the original equipment.
---
Brakes for Optimal Cooling
Nexen Group, Vadnais Hts., MN; 651/286-1054;
nexengroup.com
Straight (SA) and Tapered-Bore (TA) tension brakes are designed to provide superior thermal dissipation, consistent torque ratings, and proper tension control for unwind brake applications. Finned rotor design is said to provide optimal cooling, preventing the friction face from overheating and allowing for better performance and longer life.
---
---
Part 1 | Part 2
---