Published: April 22, 2019
Adding value through sustainability
By Sarah Sanzo, Compliance and Sustainability Manager at Avery Dennison
L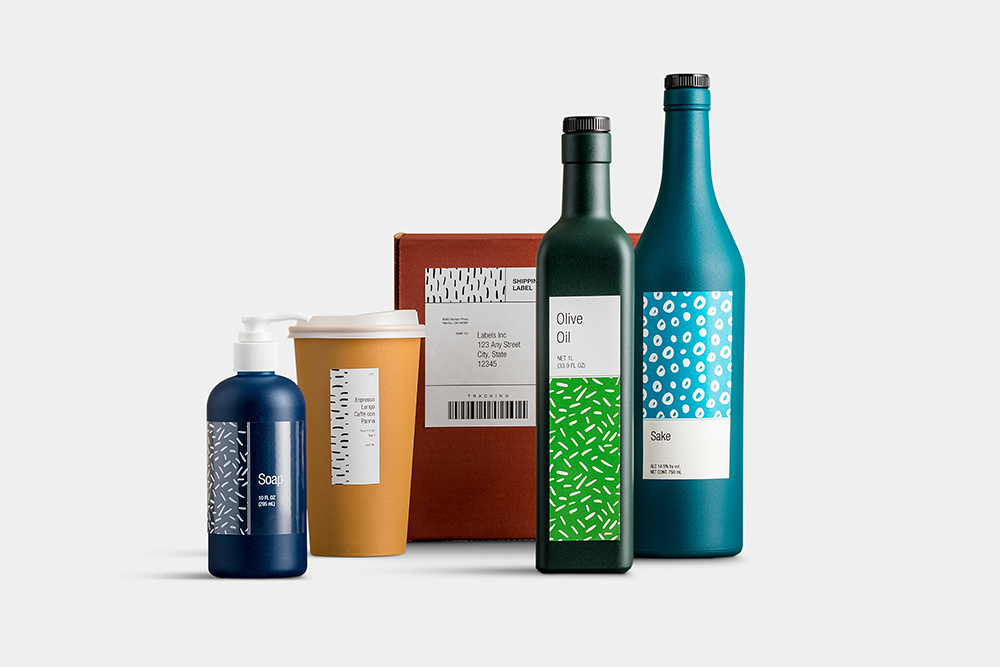 et's talk materials. To start, let's focus on plastic. A workhorse material, yes. But at what cost?
Global plastic use has grown substantially since World War II, when shortages of natural materials prompted manufacturers to develop synthetic alternatives. In 2015, 448 million tons of plastic were produced for the consumer, industrial, transportation, building and construction, and packaging industries.
But this reliance comes with a cost. The current approach to plastic is not sustainable. According to the Ellen MacArthur Foundation, if nothing about our consumption changes, new plastics will require 20 percent of petroleum production within the next 35 years -- up from 6 percent in 2014. More than 80 percent of that plastic ends up in landfills, incinerators or sensitive environments. In fact, 8 million tons of plastic waste enters the ocean each year, according to the United Nations. By 2050, according to a calculation by the Ellen MacArthur Foundation, there will be more plastic in the oceans than fish, by weight.
Much of that material comprises the world of packaging and labeling. According to a feature story in the June 2018 National Geographic, plastic packaging accounts for nearly 40 percent of all plastic manufactured with a life cycle of less than six months. Recycling is an obvious answer, but even that has slowed.
Meanwhile, one of the world's most reliable sources for plastic waste handling and recycling has said "stop." In January 2018, the government of China – a nation that has imported about 45 percent of the world's plastics for recycling since 1992, according to United Nations Comtrade data – put into effect a policy known as the "National Sword." This bans the importation of PET and other plastic bottles and containers, along with mixed paper. A March 16, 2019 article in the New York Times, "As Costs Skyrocket, More U.S. Cities Stop Recycling," confirms the effect of China's actions regarding the import of plastics and paper.
That's not to say we should no longer encourage recycling, even though it is seemingly becoming more difficult. But recyclable waste, including plastics, now seem even more likely to end up in landfills or oceans.
A more sustainable future may require taking a fresh look at how we use plastics and other materials in packaging and labeling. Major global brands are already on board as they listen to their customers, and have pledged to employ more recycled, re-used or compostable materials in the next decade.
Avery Dennison is committed to helping converters and brand owners deliver products that are more sustainable – products that use less raw material and greater amounts of recycled material, that produce less waste, and that enable recycling. Our ClearIntent™ Portfolio makes it easier than ever to choose label and packaging solutions that align with these criteria. This constantly expanding portfolio is available as a growing movement encourages companies and consumers to re-think how the earth's resources are used.
ClearIntent Portfolio was developed to help converters and brand owners reduce materials consumption or shrink their environmental footprint while supporting safety, fairness and human rights. It features label adhesives that enable the recycling of plastic bottles, papers certified by the Forest Stewardship Council®, and apparel labels made from renewable resources that are manufactured in factories that meet the industry's standards for worker safety and health, and more.
To earn a place in this portfolio, a product must demonstrably reduce environmental impact by meeting one of more of these criteria:
Reduce: Use less material to help conserve limited natural resources and capture lower costs;
Recycled Content: Give a second life to what has already been used;
Enables Recycling: Make packaging recyclable, with what's been used can be used again; and
Responsibly Sourced: Choose from hundreds of facestocks and films that are certified and made from renewable resources.
To enhance the ability to recycle plastic throughout the value chain, we've focused on products such as the CleanFlake™ Portfolio of labeling solutions, which significantly improves the rPET yield in the recycling process while maintaining the shelf appeal that pressure-sensitive labels are known for. Pressure-sensitive labels typically limit PET recyclability into food-grade rPET due to adhesive contamination. However, CleanFlake technology cleanly separates in reaction to the caustic bath, leaving no adhesive residue on the PET flake. The CleanFlake portfolio passes the highest form of testing available from the Association of Plastic Recyclers for films that conform with the PET recycling process.
ClearIntent's Direct Thermal Linerless technology also offers converters a sustainable solution. Available in self-wound rolls, it is designed for both linerless enabled hand-apply and auto-apply printers, and offers excellent thermal sensitivity and consistent release. The key to the technology is the application of a thin release coating on the facestock. This coating prevents the adhesive from sticking to the layer underneath it, eliminating the need for a liner and matrix.
The sustainability impact can be significant, but there are benefits beyond. The technology uses less material. That means the self-wound rolls are 35 percent thinner than standard products, and offer up to 60 percent more labels per roll. This can translate to a range of productivity benefits, including fewer roll changes and more printer uptime. Labor is reduced, as there is no liner waste to eliminate. Safety increases with the disappearance of that "slick" liner waste on the shop floor. Because each roll yields more labels, there's less to ship. This helps converters manage their shipping costs.
The bottom line: as an industry, we need to make it easier to improve the environmental impact of packaging without sacrificing performance, and, in many cases, without paying more. Focusing on reduce-reuse-recycle helps our entire value chain align.
About the Author:
Sarah Sanzo is the product compliance and sustainability manager for Avery Dennison North America. She joined the company in 2011 and has held a variety of roles in compliance and regulatory management within her career. Sarah and her team are passionate about working to developing sustainable solutions for the ClearIntent product portfolio as well as partnering throughout the value chain to help reduce external waste.