Published: March 14, 2018
MILLS RIVER, NC | UPM Raflatac announces its new Premium Gloss UVI premium-gloss paper label stock for UV inkjet printing. Product is said to be ideal for multicolor labels requiring excellent print definition and fine details.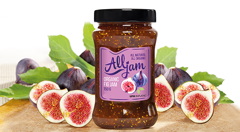 Company says labels using this materials have an almost photograph-like quality to them, trimless service offering has optimized gloss, opacity, brightness, and smoothness, and it is available with both RP51 general-purpose adhesive and RP48AT all-temperature adhesive for food and beverage applications.
UPM Raflatac collaborated with a number of printing press manufacturers to achieve excellent print quality on their machines. "Feedback from many UV inkjet press manufacturers indicated that semi-gloss paper was an industry-wide challenge," says Kirit Naik, PhD, MBA, director, R&D, Americas, UPM Raflatac. "By working in parallel with the OEMs, we developed our new Premium Gloss UVI, which has exceeded the expectations of the industry."
"Reaction from our key development partners for UPM Raflatac's Premium Gloss UVI has been overwhelmingly positive," adds Amy Jensen, director, Specials, Americas, UPM Raflatac. "Digital printing is a dynamic market, and UV inkjet has enjoyed a tremendous growth over the past few years. Standard mid-gloss papers can leave the labels with a mottled appearance or inconsistent print quality. But Premium Gloss UVI offers dependable color reproduction job-to-job. We're so proud to be the first label stock company to bring this innovative, superior solution to market."
This email address is being protected from spambots. You need JavaScript enabled to view it.