Published: June 22, 2017
THE HAGUE, THE NETHERLANDS | FINAT, the European association for the self-adhesive label industry, announces the winners in its annual label competition. According to FINAT, this year's winners represent a remarkable spread of labeling activities, from RFID and product authentication tags through 'sparkly' labels on girls' cosmetics and whisky labels printed on a wood veneer, to booklet labels on engine coolants.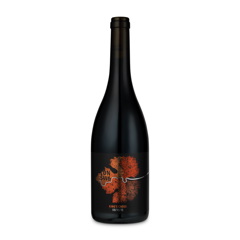 The organization says the label industry recovered strongly from the global economic recession, with self-adhesive label stock consumption growing in Europe overall between 2010 and 2016 at a cumulative 22,9%, and many label converters have broadened their production repertoire to create new business and enhance their status with demanding brand-owner customers.
Headliners in the 2017 winners list were Royston Labels, UK, pronounced 'Best in Show' as well as winners in the Marketing/End-uses group category for its labels on King's Cross wine bottles, printed UV flexo in six colors on a metallic substrate, with a deep black background, and cleverly varnished. They were one of more than 280 entries received from around 45 companies, representing 24 countries around the world.
Awards are organized in five main groups, with relevant sub-categories, covering marketing and end- uses; printing processes; non-adhesive applications; innovation and electronic printing; and digital printing.
Winners in the Printing Processes Group were Marzek Etiketten, Austria, for Sonnwend Bock beer bottle labels. These were litho-printed in four colors plus silver, additionally finished with gold hot foil blocking and embossing and a high-gloss varnish, and featuring complex die-cutting.
In the Non-adhesive Applications Group, IPE Industria Grafica S.L.U. of Spain took the prize for film shrink sleeve labels for Luna de Murviedro cava, printed flexo in four colors—white, black, grey, and pearl white—cold foil blocked and matt varnished to deliver a 'cool' finish.
The award in the Innovation and Electronic Printing Group went to Schreiner Group, Germany, for its digitally printed UHF-RFID vehicle parking permit labels for automatic vehicle identification, which additionally feature durability for the life of the vehicle concerned.
Digital print capability—said to be a growing choice for labels today—was demonstrated by Etiketten CARINI, Austria, which took the top prize in the Digital Printing Group for Kress Beerenauslese labels, with hot foil and matt varnish.
The judges also made two special awards—one for the digitally printed labels (each of which was unique) on a wood veneer substrate for limited-edition Glenfahrn whisky bottles, presented to OMNIPACK, Switzerland; and the second for Fortnum & Mason Beluga caviar labels from Source Labels, UK, also digitally printed, which contained 14 Svarovski crystals within the design.
Judging chair Tony White of AWA Consulting says, "I am always excited every year before we begin the judging process wondering what new heights the world label industry will scale. Over the years there have been many technical and design changes within the label industry, and the competition has evolved continually to keep up with—and at times—anticipate the next dynamic landmark."
This email address is being protected from spambots. You need JavaScript enabled to view it.