Published: May 25, 2017
FILDERSTADT, GERMANY | HERMA continues to expand its range of films using multilayer adhesives and the new polypropylene film HERMA PP white solid tc (grade 971). The product is said to be especially suitable for applications requiring the label to peel off without leaving a residue. This property is achieved by applying a primer with outstanding adhesive bonding to the reverse side. Company says the material is used to produce attractive, glossy opaque labels, which for recycling reasons are most widely used on PP surfaces.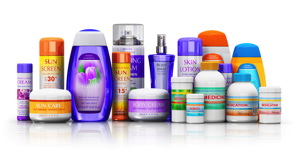 Says HERMA sales director Ralf Drache, "Because they are not prone to tearing, solid films are used primarily for sealing labels. A further benefit lies in the films' greater strength, which facilitates reliable application of the labels. Also, the use of white pigments in solid films creates a much whiter impression than foamed films, for example."
The special surface coating reportedly ensures excellent printability when classic methods are employed, including UV flexo and UV letterpress. This quality predestines the film for labels with a strong visual appeal, as required typically for cosmetics and household cleaning products. The new film's good resistance to water, oils, chemicals, and weathering, alongside its suitability for late-stage thermal transfer printing, also opens up a broad range of uses, including delamination applications, company adds.
The standard coating for the new film is company's adhesive 62Xpc, a multilayer adhesive said to offer excellent processing parameters. The adhesive coating applied by the multilayer process "bursts" faster, for example, and thus facilitates the die-cutting operation during label production. Among other things, the die-cutting pressure can be decreased by 15%–20%. This not only reduces wear, but also contributes to raising production machine output. With this adhesive, cohesion has been significantly increased. Since practically no adhesive bleeding takes place as a result, the adhesive reportedly offers outstanding and reliable processability in the production environment, without exposing the user to any compromises in terms of high initial tack and outstanding final adhesion.