Published: March 13, 2017
MENTOR, OH | Avery Dennison Label and Packaging Materials reports it is helping speed label selection with dozens of label and packaging solutions designed to weather the outdoors. These include flexible packaging solutions, prime films, synthetic tag materials, and outdoor over laminates.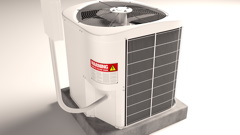 According to a recent report by Global Industry Analysts, the global market for Outdoor Appliances and Power Tools is forecast to reach 118 million units by 2020, driven by the trend towards outdoor living and the ensuing rise in demand for tools and accessories in outdoor living, landscaping, and gardening. Outdoor materials, services, and equipment represent a $2 billion dollar growth industry, with many applications in the segment requiring label materials that can withstand the tests of time and elements such as rain, snow, and even harsh chemicals. Company is offering seven label portfolios engineered for a wide variety of outdoor applications.
All the portfolios focused on outdoor offer constructions optimized for a wide range of substrates, operating conditions, and factors like chemical or sun exposure. Where appropriate, many constructions are recognized by UL and CSA for the application.
The seven portfolios include three new options from the Select Solutions Collection of application-specific portfolios:
The Select Solutions Outdoor Overlaminates Portfolio is said to provide superior conformability and excellent abrasion resistance for applications requiring two-, three-, or even five-year durability. Company says these overlaminates can provide consistent legibility and readability over the life of outdoor products without shrinking, cracking, degrading, scuffing, or abrading.
Select Solutions Safety and Warning Portfolio features UL-recognized constructions for conveying information about the safe operation of power equipment. Solutions are designed to perform on a broad range of surfaces commonly subjected to climate or chemical exposure
Select Solutions HVAC Portfolio includes UL, CSA and ANSI compliant labels for equipment—such as furnaces, air conditioners, water heaters, pumps, radiant flooring and dehumidifiers—that operate under intense conditions.
Additional Select Solutions offerings introduced earlier that meet outdoor labeling needs include the following:
Select Solutions Removables Portfolio features residue-free, clean label removal for a variety of garden and outdoor tools.
Select Solutions Reclosure Portfolio features peel and reseal constructions for dry and damp contents such as fertilizer, planting, mixes and soil. These cost-effective closure alternatives are said to combine user-friendly convenience with branding.
In addition to the above, company reports that its Prime Films and Rapid-Roll synthetic tags portfolios offer benefits for converters looking to grow their outdoor labeling business.
David Collins, marketing director, Specialty at Avery Dennison, says the outdoor marketplace offers sizable growth opportunities for 2017. "Outdoor label requirements are constantly evolving to offer the extended durability needed and keep pace with product innovation. Converters who take advantage of our outdoor-focused portfolios will find it easier than ever to capitalize on the all-out opportunity represented by the outdoors marketplace."
This email address is being protected from spambots. You need JavaScript enabled to view it.