Published: January 31, 2017
FILDERSTADT, GERMANY | HERMA offers UL-certified PET films, silver matte XT (grade 943) and white matte XT (grade 944), for use as extremely durable labels, especially in the automotive and electrical industries.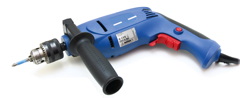 Industrial labels on circuit boards or in vehicle engine compartments must withstand exceptional temperatures. They also have to hold fast—even when applied to a moist, oily, or very rough surface.
Company says coating the labels with the special adhesive 63B ensures ideal processing and adhesive properties in environments characterized by high temperatures and moisture. The acrylate-based permanent adhesive tis said to offer excellent processing parameters. Its aggressive adhesive behavior makes it well suited for critical surfaces, such as rough carton, for applying labels to vials, metal containers, or drums containing chemicals, and for hot filling applications. In combination with PET, it is able to withstand exposure to elevated temperatures. A classic field of use in this context is type plates. The adhesive also offers good water resistance and is called an ideal option for applying labels to moist and cool surfaces. It resists the influence of light, heat, and aging especially well, and die-cutting attributes are excellent, company adds.
Surface coating is also said to ensure excellent printability when classic methods are employed, including laser and thermal transfer, and films are suitable for use within a broad temperature spectrum (–50 to +140 deg C, and short-term exposure to max +150 deg C).
This email address is being protected from spambots. You need JavaScript enabled to view it.