Published: September 10, 2015
GLOUCESTER, MA | The Tag and Label Mfrs. Institute (TLMI) reports more than 380 attendees gathered in Chicago in early September for the ninth TLMI Technical Conference, a new record for the 18-year-old event.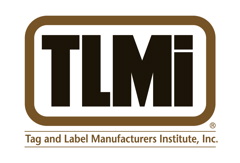 Over the course of two days more than 40 presenters, industry panelists, and moderators took conference attendees through a wide range of topics that addressed industry opportunities, threats, trends, and day-to-day production realities. The theme of the conference was "Breaking Boundaries: Insight into Business Strategy and Technical Operations." TLMI's goal in creating the Technical Conference is to ensure presenters are addressing the issues relevant to converters and suppliers' operational issues, investment strategies, industry trends, and best management practices.
Conference presentation topics included Innovation Strategies, Emerging Label Design Trends, Interactive Labels, Customer Engagement, Color Management, and Employee Training Retention. The conference closed with a special session, "Taking a Deeper Dive," that engaged attendees in roundtable discussions exploring the content of the conference's previous presentations. TLMI reports companies that attended the session had the opportunity to learn from and share with industry peers through interactive, small group discussions led by moderators.
TLMI chairman Dan Muenzer says, "It has been two years since the last TLMI Technical Conference, and as we all know, in this industry a lot can change in 24 months. Digital printing continues to capture conventional market share and to carve out new application opportunities. As converters, our customers are enforcing compliance more than ever before, and regulatory pressures and decreasing vendor loyalty are persistent issues. In our industry the pace of change is accelerating, and it is the goal of the TLMI board of directors to make sure our members have the resources they need."
This email address is being protected from spambots. You need JavaScript enabled to view it.