Published: May 26, 2015
BRISTOL, UK | Pulse Roll Label Products, a narrow web ink and varnish manufacturer, has been named a winner of a Queen's Award for Enterprise—said to be the UK's highest accolade for business success.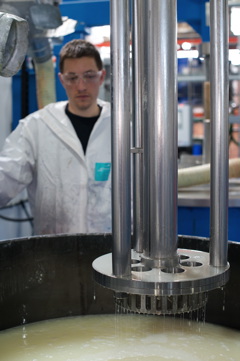 The privately owned company, which employs 35 people at its Bristol factory, received the award for International Trade, in recognition of outstanding growth in overseas earnings over a period of three years.
Managing director Gary Seward says, "We are absolutely delighted to receive this prestigious award. Our success reflects the time, commitment and effort of our employees, combined with ongoing support from our valued customers, partners, suppliers, and other industry associates located all over the world. The award embodies many of the core values we strive to uphold, and we are all extremely proud of this outstanding achievement, which is a standard of commercial excellence recognized worldwide. We thank everyone who has made a significant and valuable contribution to our business success over recent years."
The company's product range includes UV-curable and water-based inks and varnishes for flexo, screen, and letterpress printing, low-migration products, special effects, digital varnishes, primers, adhesives, and more.
This email address is being protected from spambots. You need JavaScript enabled to view it.