Published: February 19, 2015
WOLLERAU, SWITZERLAND | ATP adhesive systems specializes in the development and production of solvent-free, specialty pressure-sensitive and heat-activated tapes and films for the automotive industry.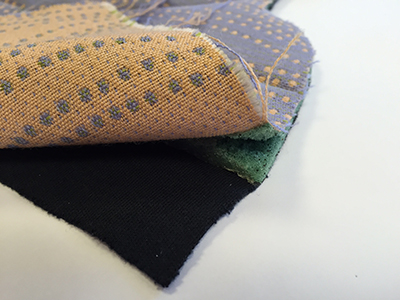 ATP announced a bespoke range of low emission adhesive tapes and films that are capable to bond a wide variety of materials used in the production of automobile components including:
Acoustic insulation
Seals and gaskets
Anti-rattle tapes
Electronic components and sensors
Decorative trims
Door panels

Headliners
Derek Bamborough, manager application technology and development, explained that the target of the new development was to fulfill the widest spectrum of bonding performance while realizing the lowest possible adhesive emissions according to VDA275, VDA 277, and VDA278. A selection of these products includes:

Head of Applications Support Gerhard Fuchs explained, "Based on our bespoke adhesives, we are able to offer our customers a choice of carrier, liner, and tape dimension and where necessary, customize products to suit their individual requirements." ATP has coating capability up to 2200 mm in width and the versatility to produce a wide range of toll and custom coatings.
Typical substrates bonded by ATP's adhesives include plastics (ABS, PC, PP, PE, PVC) and foam substrates (PU, PE, PVC, PVC/Nitrile, EPDM, Neoprene).
Furthermore ATP announced July 2014 a significant new investment of approx. €20 million for their production facility in Mihla/Buchenau, This investment includes the construction of a production and warehousing facility with a new 12,000-sq-m building together with 860-sq-m office complex. The central focus point of the new factory will be the new 7- m long, state-of-the-art coating line with clean-air manufacturing allowing ATP to offer adhesive tapes with exceptionally high quality optical appearance.
Managing Director Daniel Heini explained, "The new production facility will create between 50 and 60 new jobs for highly trained staff; in addition ATP will continue offering training places for job-starters."