Published: April 09, 2014
GURGAON, INDIA | After a successful installation of a Weigang ZM-320 semi-rotary/rotary die-cutting machine at its Baddi factory post-Labelexpo India 2012, Ajanta Packaging has now ordered similar but feature-rich converting equipment from Weigang. The machine will be commissioned at its Sharjah factory next month.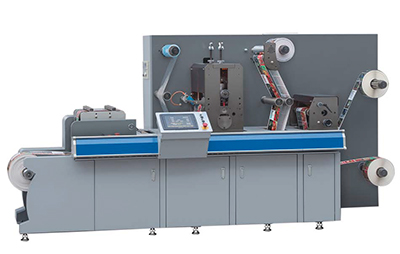 Weigang ZM Series Converting Machines are driven by Bosch-Rexroth servo systems with repass function, so one can do UV flexographic printing, cold foil stamping, UV varnish, intermittent die-cutting and sheeting in re-register, while lamination and slitting also can be done in-line. The die-cutting unit works in semi-rotary mode, but for large runs requiring higher speeds, it can be operated in the full rotary mode as well.
The waste rewinding system is designed to provide excellent tension so as to minimize the waste matrix breakage. Available in web width of 320 mm and 450 mm, it is an ideal converting and finishing line for serving the multifaceted applications of the label converters as well as giving the right converting and finishing solution for users of digital presses.
Chandan Khanna, managing director, Ajanta Packaging, says, "We've been using Weigang machines across our different locations. We want our machine suppliers to be our partners, and Weigang has just been doing that as they provided us the right solution for our current needs."
"Weigang's ZM Series machines are one of the most versatile converting machines available in the market, since they can be custom built in 14 different combinations as per customer requirements. Ajanta now has over a dozen Weigang machines and we believe this equipment will be a good value addition to their fleet," says Naalin Sharma, director, Global Graphics Machineries Pvt. Ltd.