Published: August 06, 2013, By Yolanda Simonsis
SCOTTSDALE, AZ | The In-Mold Decorating Assn. (IMDA) announced the winners of its annual Awards Competition on August 5 and will present awards, says executive director Ron Schultz, at the organization's October 24th 2013 IMDA Symposium in Lowell, MA.
Was it luck or genius for seven winners at this seventh competition? Winning entries were selected based on creativity in design, engineering, and innovation. Judge for yourself. . . .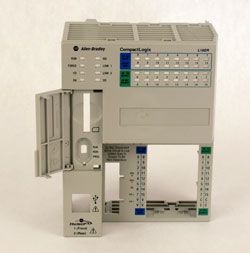 Best Injection Molded Durable (IMD) Part, Gold Award, goes to molder Serigraph Inc. for its Compact logic L1 Controller for brand owner Rockwell Automation. In-mold decorating was claimed to deliver the multi-level profile the Rockwell required while eliminating post-mold decorating and an additional component part for overall cost savings. Other advantages included multi-color options, SKU flexibility, durability, and resistance to cleaning solutions. Additionally, Serigraph claims it was able to form LED contacts into the appliqué to eliminate light piping.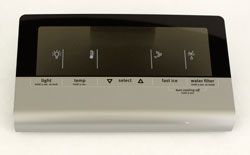 Best Injection Molded Durable (IMD) Part, Silver Award, is given to Kurz Transfer Products for its Maytag Dispenser Fascia, for brand owner Whirlpool. This dispenser fascia is injection molded by Revere Plastics Systems using the Kurz IMD roll method. The dead-front window display is framed by a deep, high gloss piano black boarder. Silver metallic sweeps down the waterfall contour with graphics and icons in precise registration. The topcoat system is claimed highly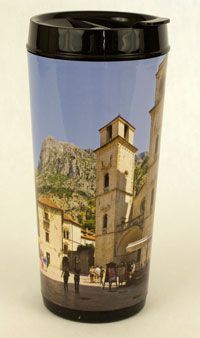 durable and stain resistant.
Best Injection Molded (IML) Package, Gold Award, is bestowed on brand owner SFH Elite Design for a hot cup molded by Magenta LLC. Featuring a multi-piece assembly for the drinkware market, this double-walled winning entry is designed for durable, both hot and cold, continuous use and cleaning on the top rack of the dishwasher. Custom in-mold decoration is possible with any logo or image suiting the customer's promotional or event needs. Made from 75% post-consumer recycled polypropylene, the cup's PP label also allows recycling with the cup.
Best Injection Molded (IML) Package, Silver Award, is garnered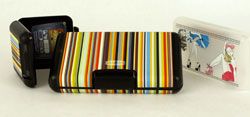 by Curver Hungary for brand Owner Curver SAS. Called a "Pocket," this eye-catching finalist is part of a new range of small and practical boxes using a new foil with innovative soft finish for up-to-date surface touch and anti-scratch resistance. A combination of advanced print and lamination techniques are used to effect the appearance with in-mold labeling enabling Curver to launch a wide variety of sizes and trendy designs.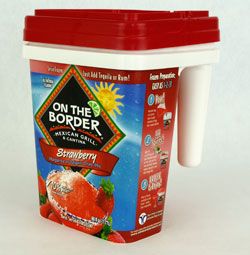 Best Part Design, Gold Award, is accepted by molder Ropack Packaging for a 2.5-L nestable, square pitcher for On the Border Margarita mixers by brand owner Truco Enterprises. Ropak's space-efficient square pitcher nests to save on inbound and outbound freight costs. Patented Diamond Weave technology incorporates a diamond lattice structure on the internal surface of the pitcher to add structural strength, maintain stack performance, and reduce the amount of resin material and GHG emissions. The lid can be hinged for easy pouring or removed to refill the contents. Judges felt the package incorporates sustainable features, outstanding IML decoration/graphics, ease of use and resealability with built-in tamper evidence.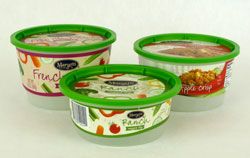 Best Thin Wall Packaging, Gold Award, honors molder Emballages IML Plastx Inc. for brand owner O Sole Mio's sauces. IML Plastx proposed an integrated pouring feature to simplify serving various sauces for a smooth transition from the microwave straight to the table. IML decoration enhances visual appeal for serving from the original container.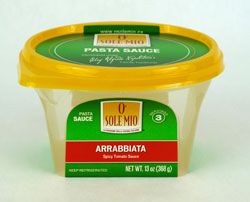 Best Product Family, Gold Award, goes to CBW Automation for the Wave Package molded by Polytainers. Marzetti's line of veggie dips gets a fresh look that allows filling on existing equipment. A transparent lower window permits consumers to see the product–an important Marzetti objective, combined with the ability to transition the company's entire line to the Wave Series look, including dips and carames.
Holding the gavel were judges Clare Goldsberry, Plastics Today; Rob Neilley, RN Marketing; and Yolanda Simonsis, Paper, Film & Foil Converter.