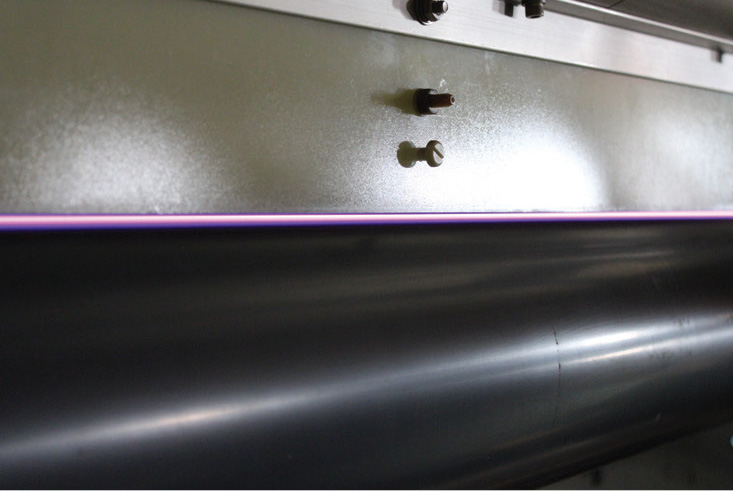 The search for the perfect corona treater for your application can be overwhelming. It is important to know what to look for. This is important to avoid premature failure of your corona treatment systems.
All corona treaters are not the same. Many physics are involved in the corona treatment process. You must have the correct balance of voltage and oxygen to create a smooth, high power corona field. Some things to look for that may hint your corona treater is not performing as it should include:
Corona is "spikey": these spikes are called micro-discharging. If you have a lot of spikes in your corona, you have an inefficient corona field. With a spikey corona, the potential of damaging your web increases. This 'spiking' can also cause uneven dyne levels.
Large, high voltage transformer tanks: these are an indication that the treater manufacturer is battling a heat issue within the transformers.
Common roll coating failures: this is a sign that your power supply is not efficient. This causes excess heat and premature failure of the coating. The same falls true with ceramic electrodes.
The corona treater is liquid cooled or 'air conditioned': this is a sign of a hidden heat issue.
Our advice for finding the best corona treater for your application is to send samples of your material to your potential supplier. Have them treat your material and run dyne tests to be sure you are getting the results you need before purchasing.
For more information, visit www.qcelectronics.com.