Start With The Fundamentals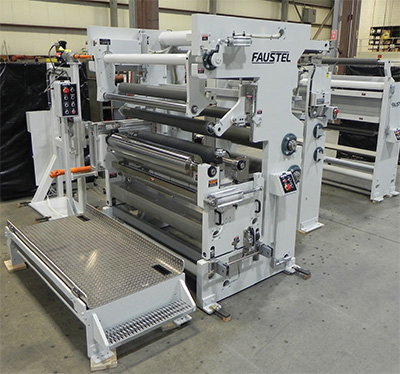 Just like buying a new car, looking for new converting equipment can be both exciting and stressful at the same time. In order to get started, you will first need to establish the project scope and budget. Because this can be a difficult process, most companies assemble a project team to start gathering and organizing critical information.
There are literally hundreds of questions that need to be answered when specifying a piece of converting equipment, however there are several criteria that are fundamental to the overall design process, that should be addressed immediately. The following requirements will establish the baseline that all other details are built around:
Web Width (both Minimum and Maximum)
Process Speed Range
Tension according to Process (Winding, Coating, Drying, Laminating, etc.)
Web Materials
Coating Chemistries
Identify Critical Process Requirements
A secondary task is to specify the requirements for all critical process steps. For example, what range of coat weights will be applied and to what materials? At what temperature and pressure are products laminated? What criteria should be used to size the convection dryer? What core sizes and roll diameters are needed? While not every detail is needed initially, eventually the supplier will need to drill down into the fine details of each piece of equipment and every process variable so all stakeholders are fully aware of the cost and performance implications.
The typical tool used by most customers to compile the list of specifications is the Excel spreadsheet. If properly organized, it can provide the supplier with a comprehensive overview of what is being requested. It also helps keep track of specification changes, or questions and responses pertaining to specific requests. Faustel also offers customers a quote request form which provides a template for important machine specifications.
Timing Is Critical
Preparing a detailed custom equipment quote can take anywhere from a week to a month depending on the equipment complexity and the number of sub-supplier system quotes that need to be integrated. For this reason, it is rarely, if ever, too early to approach potential suppliers and provide them with your specification. Keep in mind that although much thought may have gone into your initial specification, there will always be additional questions and clarifications needed. Also, you will want to provide adequate time to revisit your original concept and ensure your request still meets the project objectives.
Select The Right Partner
The final point is to consider choosing a supplier who is able to conduct a process trial to confirm critical variables prior to order placement, or as part of the design process. A supplier who has this capability in-house will help reduce overall project risk and can shorten the time needed for machine start-up.
For more information, contact
Faustel at This email address is being protected from spambots. You need JavaScript enabled to view it.or (262) 253-3333