Published: August 01, 2011, By By Claudia Hine, Managing Editor
Pity the poor package designers. Their task is formidable: Create a package that appeals to consumers; is easy to open, yet tamper-resistant; meets all the necessary requirements to protect its contents; then completes its lifecycle with no ill effects to the planet. Whew!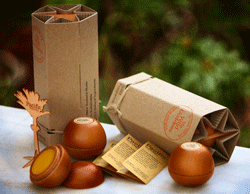 Clearly, this kind of project requires collaboration throughout the process. But when great minds come together, look what can be done.
Waste Reduction
Scholle Packaging, Northlake, IL, pioneers of the bag-in-box concept, used that construction to create a new way of handling automotive fluids for industrial users, such as service stations and fast lube outlets. A six-gallon bag-in-box system replaces 24 one-liter bottles and offers more efficient cube utilization on trucks and in warehouses.
Katie Scarpelli, global marketing communications manager, explains, "The two-ply bag consists of a barrier layer of DuraTech nylon and an inner, product-contact layer of Scholle's FlexiTuff, a linear-low density polyethylene film. Oil is dispensed from the box, either using a pump system or gravity, into a reusable container."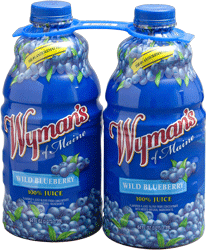 She says the new system represents an 89% reduction in plastic usage, while the outer carton is fully recyclable. This design earned Scholle and Shell Global Lubricants, Houston, TX, a Gold DuPont Award for Packaging Innovation this year.
Making a Transition
Patience is a virtue and should be rewarded. A collaborative effort that began in 2008 between Wyman's of Maine, Milbridge, ME, and Printpack, Atlanta, GA, paid off in March when Printpack earned a Silver Award for Printing Excellence from the Flexible Packaging Assn., Linthicum, MD, for the full body shrink sleeve on Wyman's Wild Blueberry Juice bottle.
Previously bottled with a glue-applied label, Printpack pitched the idea of a shrink sleeve a few years back. According to Paul Pritchett, sales manager of PrintPack's Labeling Solutions Div., Wyman's had been thinking about expanding its juice lines and was considering moving to shrink sleeves as a labeling option.
"They weren't sold on shrink until mid-2009, and then it still took almost a year to pull the project together through Wyman's original co-packer," he says. "During that time, we provided recommendations for co-packers, applicator machines, and helped with the design of their juice labels with their designers."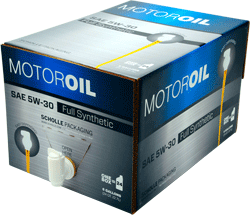 The eight-color, flexo-printed label offers 360-deg space for graphics, a resized logo, and more product information. The bottle's shape also was redesigned and the line was expanded to four flavors.
Clamshell Replacement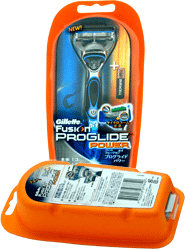 Many consumers have experienced some sort of "wrap rage" trying to get a product out of a clamshell package. Procter & Gamble partnered with Be Green Packaging to repackage Gillette's Fusion ProGlide razor with a formable pulp tray made of renewable bamboo and bulrush fiber-based material to move away from the clamshell approach.
According to P&G's Damon Jones, "It is dramatically different than the existing packaging. We began the rollout in Europe earlier this year, have already expanded to Asia, and will be in North America within the next 12 months."
The new package is said to push the boundaries of pulp trays, reducing both cost and material weight. Best of all, it's easier to open, and the holographic graphics protect the brand's identity while offering great shelf appeal. This new design was a Diamond award winner in the DuPont Awards for Packaging Innovation.
Sustainability — Never an Afterthought
Perhaps the biggest collaboration in packaging occurs once it's served its purpose. How will the consumer dispose of the package, and what impact will it have on the environment?
In New York recently, New Zealand-based Pacific Perfumes Ltd. earned top honors for the best Green Packaging in the HBA's Intl. Package Design Awards competition. The company took first place for innovative, eco-friendly packaging for its Artisan Botanical Perfume.
Converted by New Zealand-based Port Nicholson Packaging, the container consists of an outer hexagonal sleeve and an inner star insert. The intricate outer packaging is made from 100% recycled, sustainable, biodegradable, unbleached board, die-cut on a Heidelberg KSBA. It is printed at Lithozone Ltd., Wellington, New Zealand, on a Komori Sprint 425BP press using vegetable-based inks supplied by Hostmann-Steinberg.
The insert is produced from 100% recycled paper, laminated on a Bobst Asitrade to form one-sided corrugated called Glamaflute, produced by Australia-based Visy Glama.
Pacific Perfumes has integrated sustainability into its business from day one. The 100% natural solid perfumes are housed in beech wood pots sourced from sustainable forests. Founders Francesca Brice and Kate JasonSmith also donate $1 from each sale of the Artisan range to the NZ Forest and Bird Society, which helps protect New Zealand's native plants and animals.
Resource Info
Sealed Air Gets into the Design Business. Should You?
In June, Sealed Air, Duncan, SC, announced its Cryovac brand will offer design and marketing services for its customers' marketing collateral and secondary packaging needs. This is an expansion of its previous offering of design and color separations for bag and rollstock packaging. Cryovac Graphics+ will design logos, websites, brochures, pressure-sensitive labels, cartons, boxes, coupons, envelopes, trade show materials, and 3D prototypes. It looks to build upon relationships already established with its wide variety of customers in the food processing, retail, and foodservice markets. http://euwin777.com
Roxanne Baker, graphics business development manager, says Cryovac Graphics+ will provide the final files for print and production, which will be performed by outside vendors. "Our own experience with printing positions us as uniquely qualified to understand the needs of printers and work to create art that will satisfy the customers' needs for aesthetic appeal, the printers' need for efficiency, and everyone's needs for consistency," she says.
Initially, the company's existing designers will be used as a resource. However, Baker adds, "We plan to ensure that we have the appropriate amount of staff to support our operations as demand grows."